I hate kale. Perioid. K fine I hated kale. I really did, I would refuse to eat it. The first time I tried it was as a ceasar salad and it just wasn't my thing. Anyway, this salad is inspired by Jus by Julie's kale salad. I never tasted but smelled it and it smelled so good I decided to give kale another try and believe it or not this is the best salad you will ever have in your life. You don't like it with tuna? Don't put tuna, but I know already a few people who tried my salad and told me they don't like tuna and still loved it. His salad is so filling but so light. It is a bowl of refreshement. I made this salad three times already and got approved by every single person who tried it. I hope you guys enjoy!!
Yield 8 Time: 15 minutes
Ingredients:
1/2 head of kale
One large carrot grated
One avocado cut into cubes
One can of tuna
4-6 small red potatoes boiled and sliced in chunks
Sliced Boiled egg – optional
Dressing:
3 cloves of minced garlic
1 Tbsp of freshly grated ginger
2 Tbsp of honey
1/3 cup of balsamic vinegar
1/3 cup of olive oil
Salt and pepper to taste
Step one:
Mix all the dressing agredients in a mason jar or container and set aside. ( can store in fridge up to a week)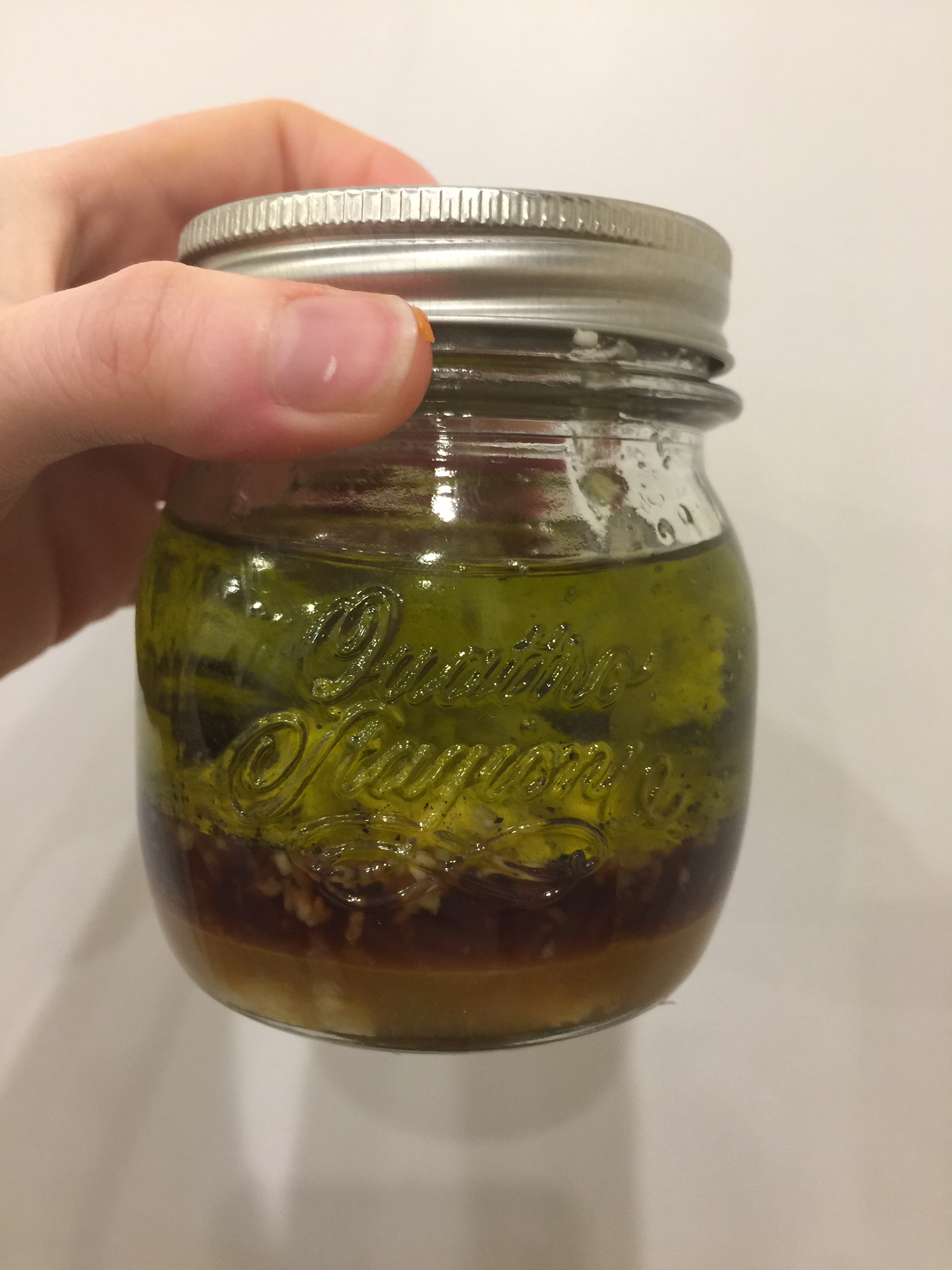 Step two:
Rinse the kale, rip it in bite size pieces and massage it for about a minute.

Add the rest of the ingredients, pour over the dressing and stir until well combined.


You will not have to serve this salad since it will be gone by the time it reaches the table. Enjoy!