Ok I know I haven't posted anything in months… but thats because I work full time and I'm usually posting on instagram.. still no excuse, I know, shame on me :). I decided to post now Since I made this recipe yesterday and I still remember what I did. You will enjoy this recipe very much since it is very easy to do andvery elegant looking.
Yield: 4 Time :20 minutes
Ingredients:
One Salmon fillet cut into thin slices
Fresh aspragus cut into half and blanched
1/2 cup of soy sauce
1/4 cup of honey
Juice of half of lemon
3 crushed garlic cloves
1 tbsp of freshly grated ginger
1 tbsp of cornstarch
1/4 cup of water
Step One:
Take as many asparagus as you want and wrap he salmon around it. Place the bundles on a pan and tuck the ends of the salmon under so it doesnt open when cooking.

Step Two: preheat oven to 350 degrees and cook salmon for 12-15 minutes ( depending on thickness of your salmon)
Step Three: in a small bowl combine all the rest of the other ingredients and heat it in a pan. Stir until it thickens to a good sticky sauce.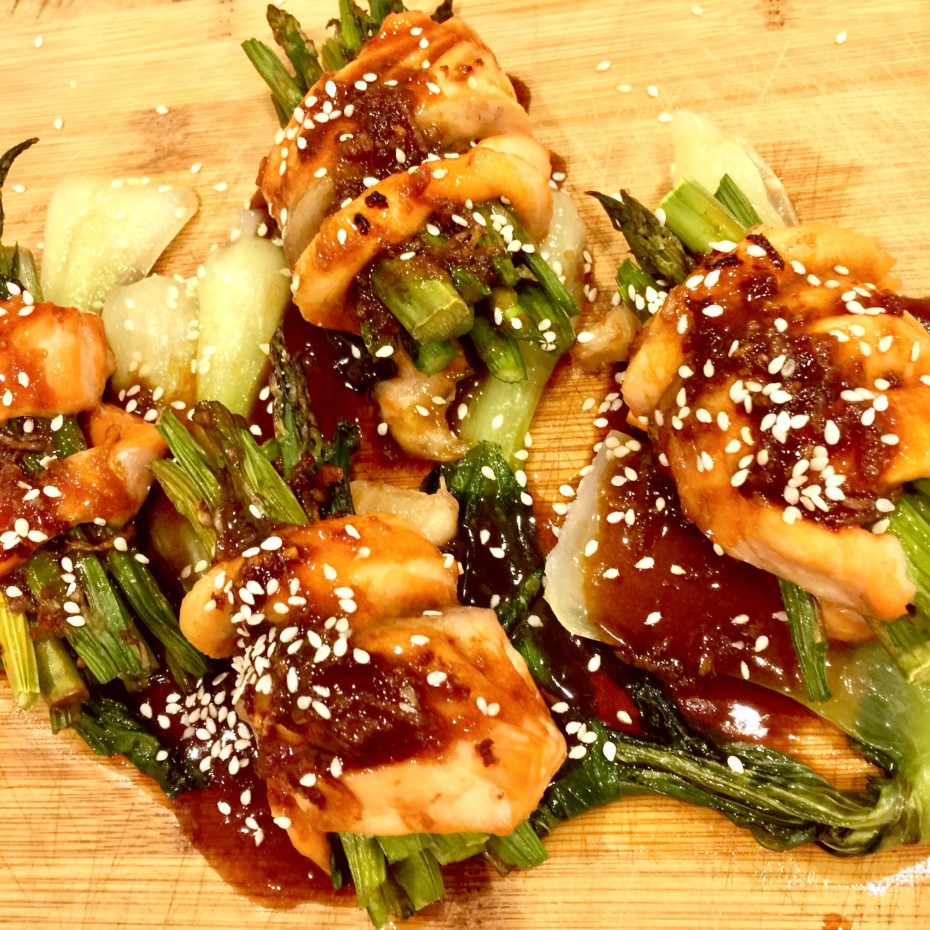 Step Four: pour some sauce over the fish and let cook for another 3 minutes. When ready pour remaining sauce over fish and decorate with sesame seeds.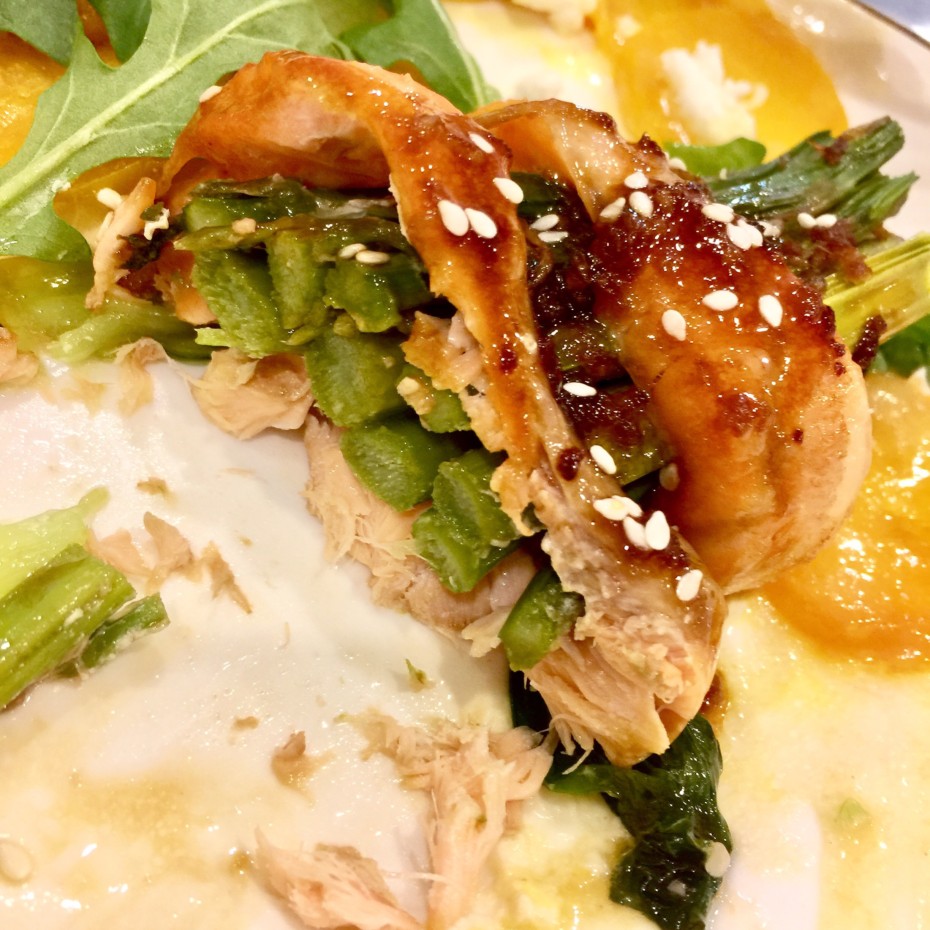 This recipe is so easy and can be made ahead of time for a party or dinner. Just warm it in the oven and pour sauce over it right before serving. I hope you enjoy!! It feels so good to be back 🙂