I think this is the first recipe that I will be posting before the event a/k/a the Super Bowl. I usually post the same day on Instagram because I don't have time preparing in advance and all. You guys are lucky this time.
I went to the promenade sports bar in manhattan, and got so in the mood of good old chicken wings so I abviously had to make them the next day. I'm not really a fan of chicken wings itself but I do love drumettes. They look like the drumstick just in mini and a cuter way. I know you guys want the recipe so here it is. Get ready for crispy sticky sweet and sour chicken drumettes 🙂
Yield: 2-4 Time: 35 minutes
Ingredients:
12 Drumettes
2 cups of flour
2 tbsp of baking powder
2 tsp of Paprika
Salt
Black pepper
Sauce:
1/2 cup of balsamic vinegar
1/4 cup of honey
1/2 cup of brown sugar
1/4 cup of soy sauce
1 tsp of dry thyme
4 crushed garlic cloves
Pinch of red pepper flakes
Sesame seeds and chives for garnish
Step One:
Mix the flour, baking powder, paprika, salt and pepper in a bowl. Put the chicken in the bowl and coat the chicken well.
Preheat the oven to 425 degrees. Place the chicken on a parchement lined baking sheet pan. Cook the chicken for 20 minutes and then turn over for another 10-15.
Step Three:
In a pan mix all the ingredients for the sauce and stir until it thickens (about 7 minutes). Add the chicken to the pan then garnish with sesame seeds and chives and serve.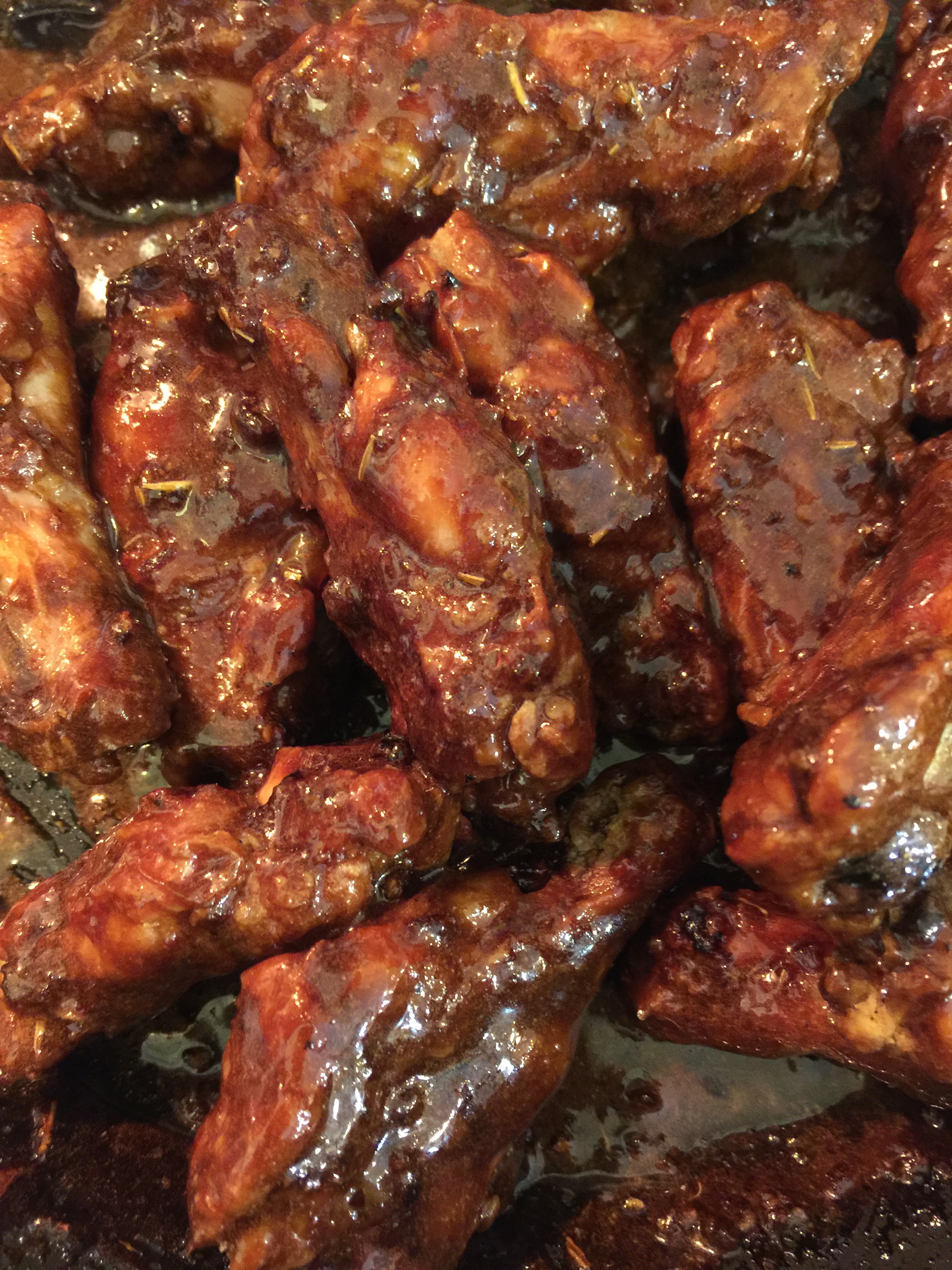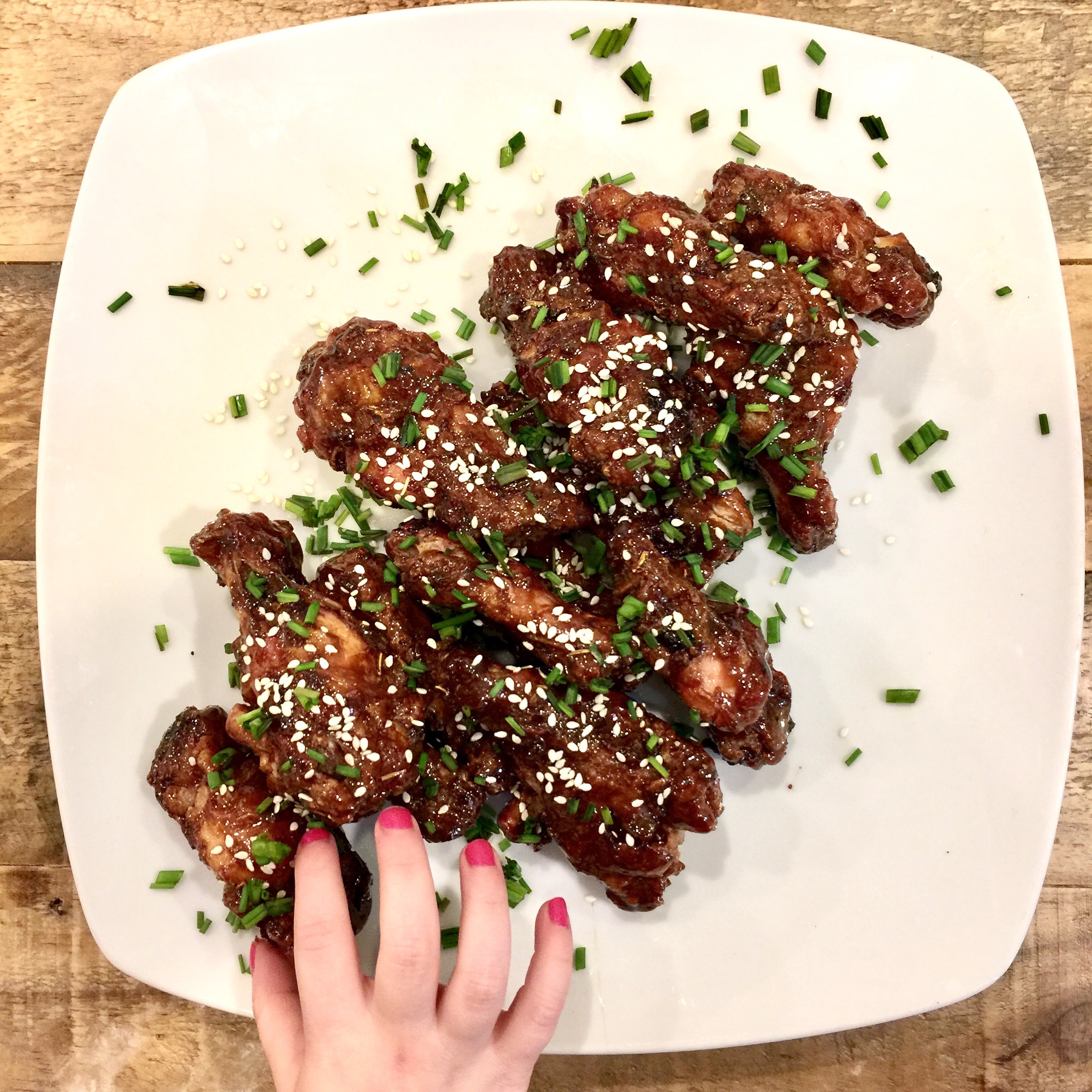 You will definitely not have time to put them on the table because the chicken will be gone in less than a minute. I love how crunchy the chicken and it is only baked. I hope you guys enjoy!!