I called my blog homemade is much better for a reason. I enjoy eating out but what I love about eating out is getting to replicate the dish I liked most at a restaurant. I went to Brooklyn Artisan Bakehouse ( for the millionth time) and I had their bronzino. I enjoyed it and decided to redo it at home. When I remade it I changed it to my preference. I tend to remake dishes and then prefer mine..hence the reason I call my blog Homemade is much better!
Time: 20 minutes Yield: 2
Ingredients:
Two Bronzino Fillets
Two sweet potatoes diced
One package of fresh arugula
Zahtar seasoning
Salt
Pepper
Olive oil
Paprika Garlic Aioli:
1/2 cup of mayonnaise 
1/2 lemon juiced
1 tbsp of Sriracha ( use tomato paste if you don't like it spicy)
1 tsp of smoked paprika
2-3 garlic cloves crushed/minced
Step One:
Preheat oven to 425 degrees. Spread the sweet potatoes on a parchment lined sheet pan. Season with salt, pepper and olive oil and roast for 15 minutes. Five minutes before it's cooked sprinkle zah'tar seasoning and stir.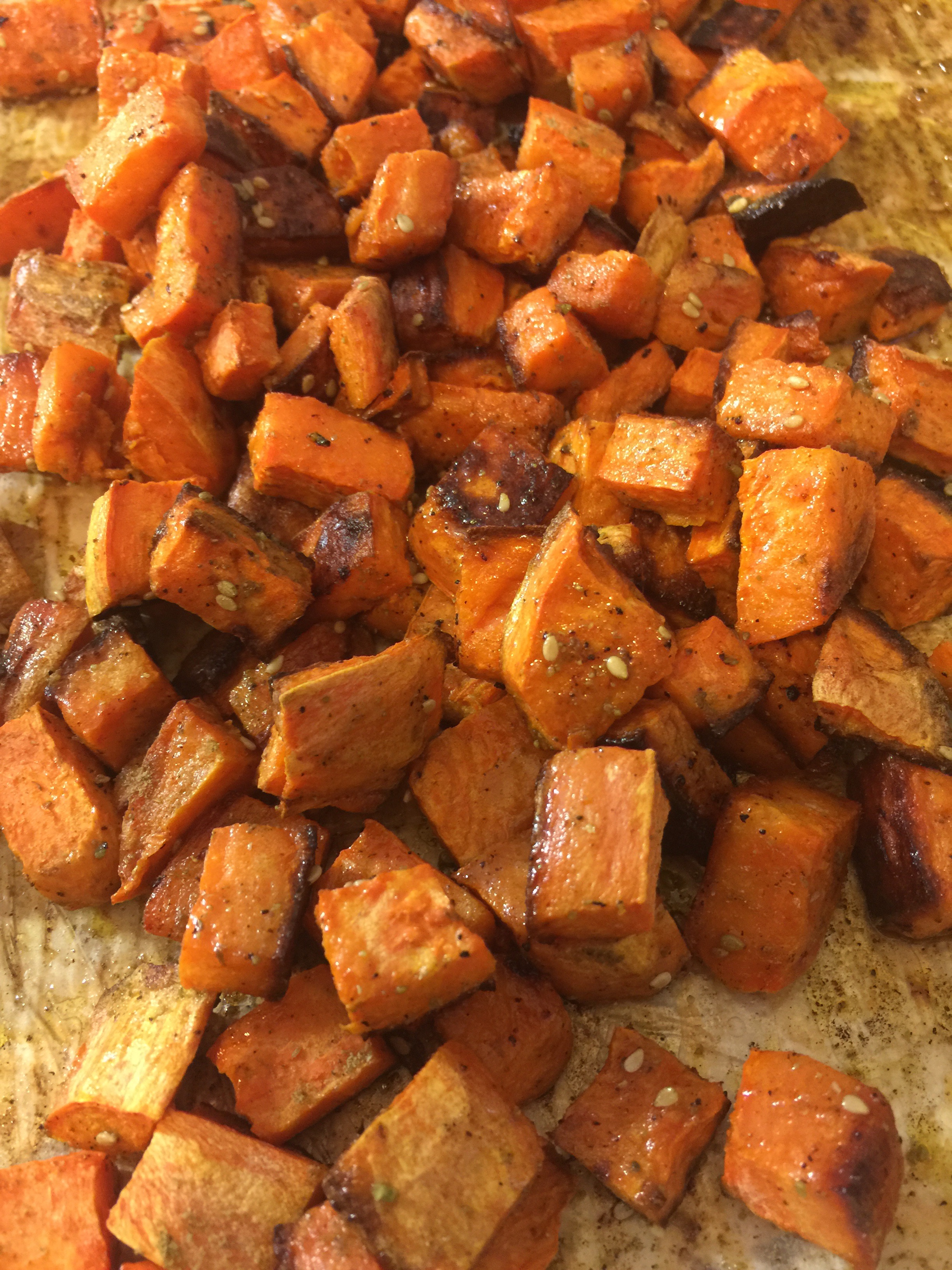 Step two:
In the meantime the sweet potatoes are roasting I make the Garlic Aioli. Simply mix all the ingredients for the Garlic Aioli and set aside.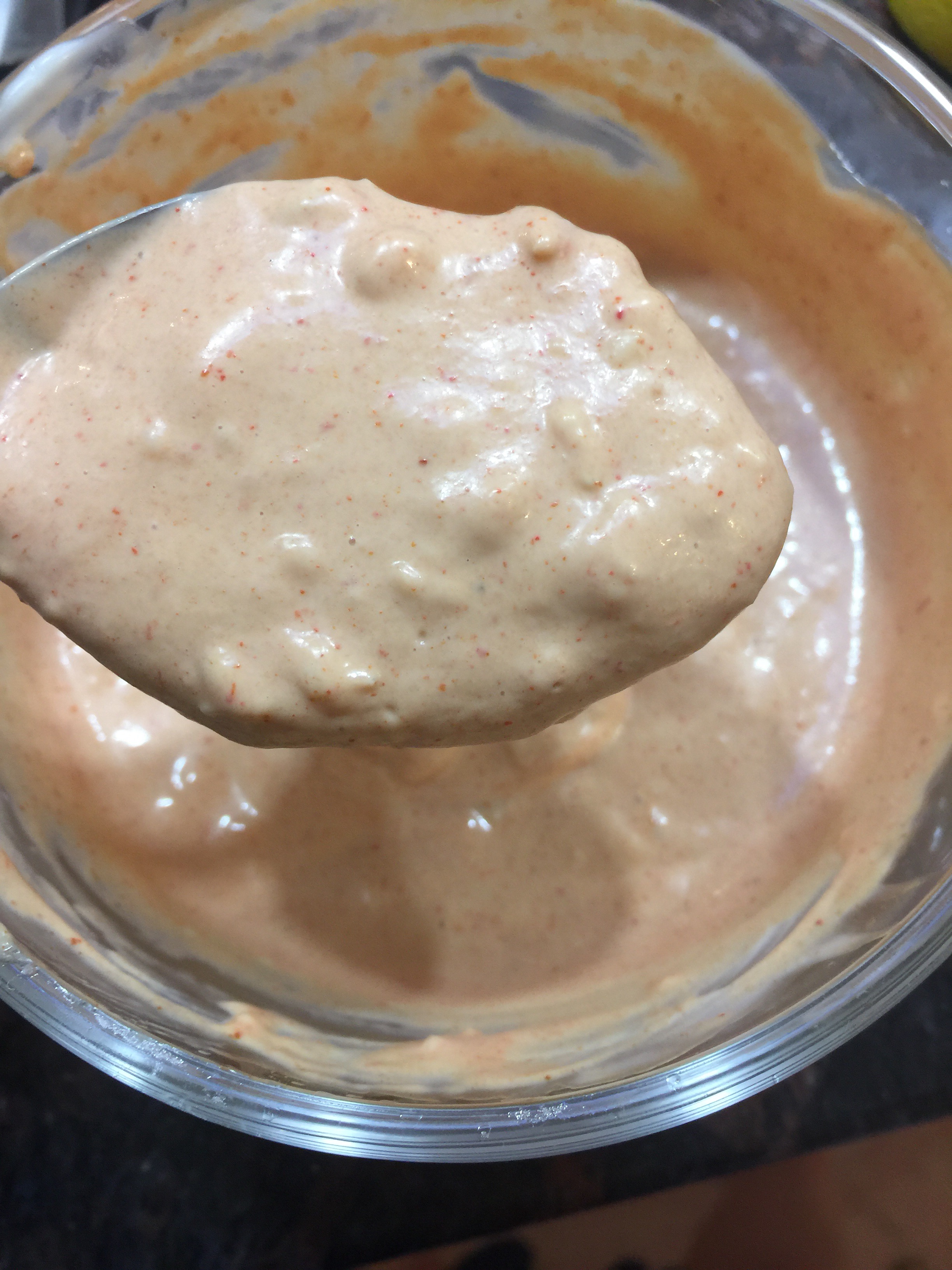 Step three:
Wilt the arugula in a pan with olive oil and salt and set aside.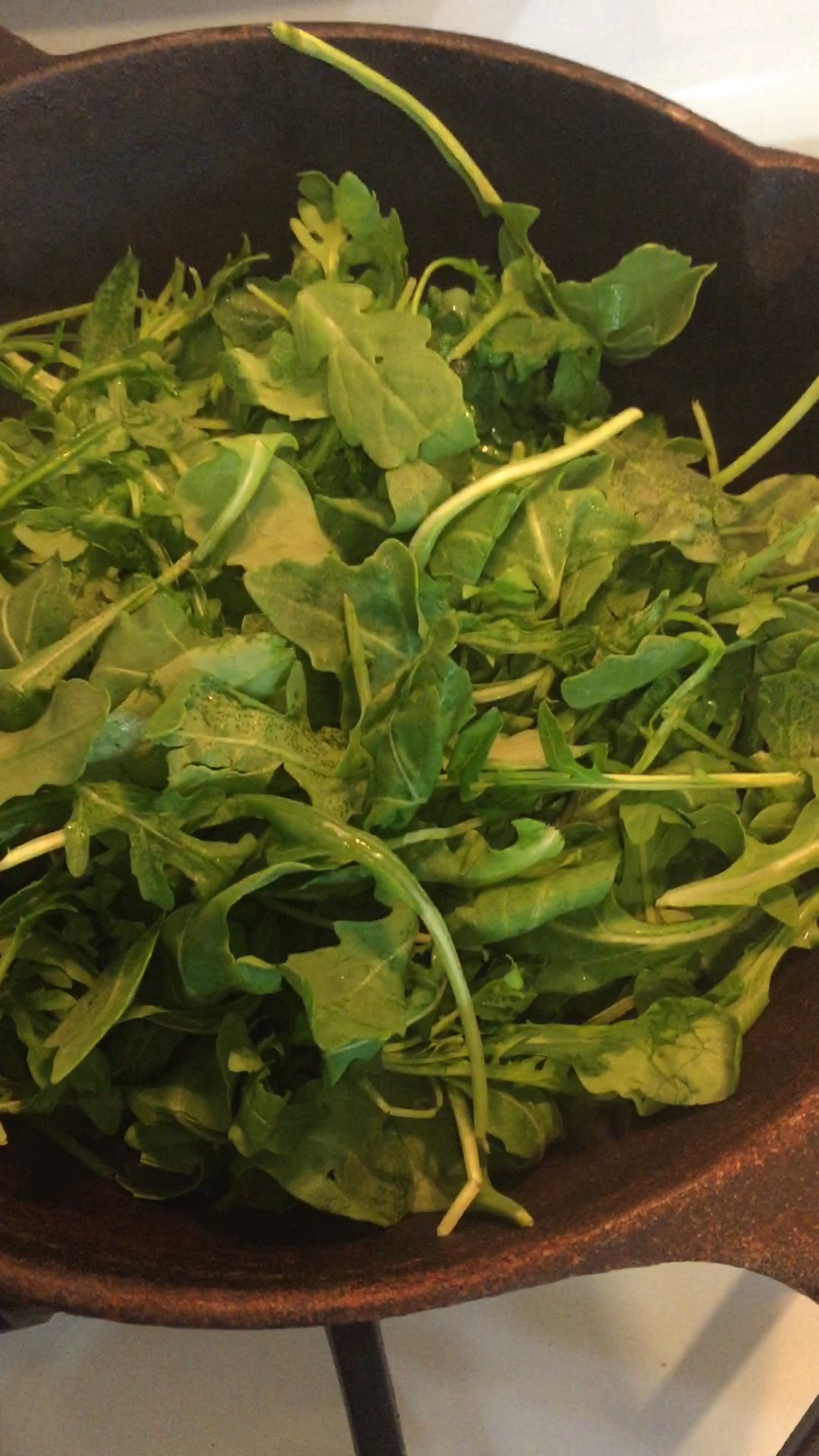 Step Four:
Dry fillet with paper towel and season with salt and pepper. Heat a pan on medium, when it's hot drizzle olive oil and place the fish skin side down for about 3 minutes. Turn it over for a minute and then place the pan in the oven for 3 minutes.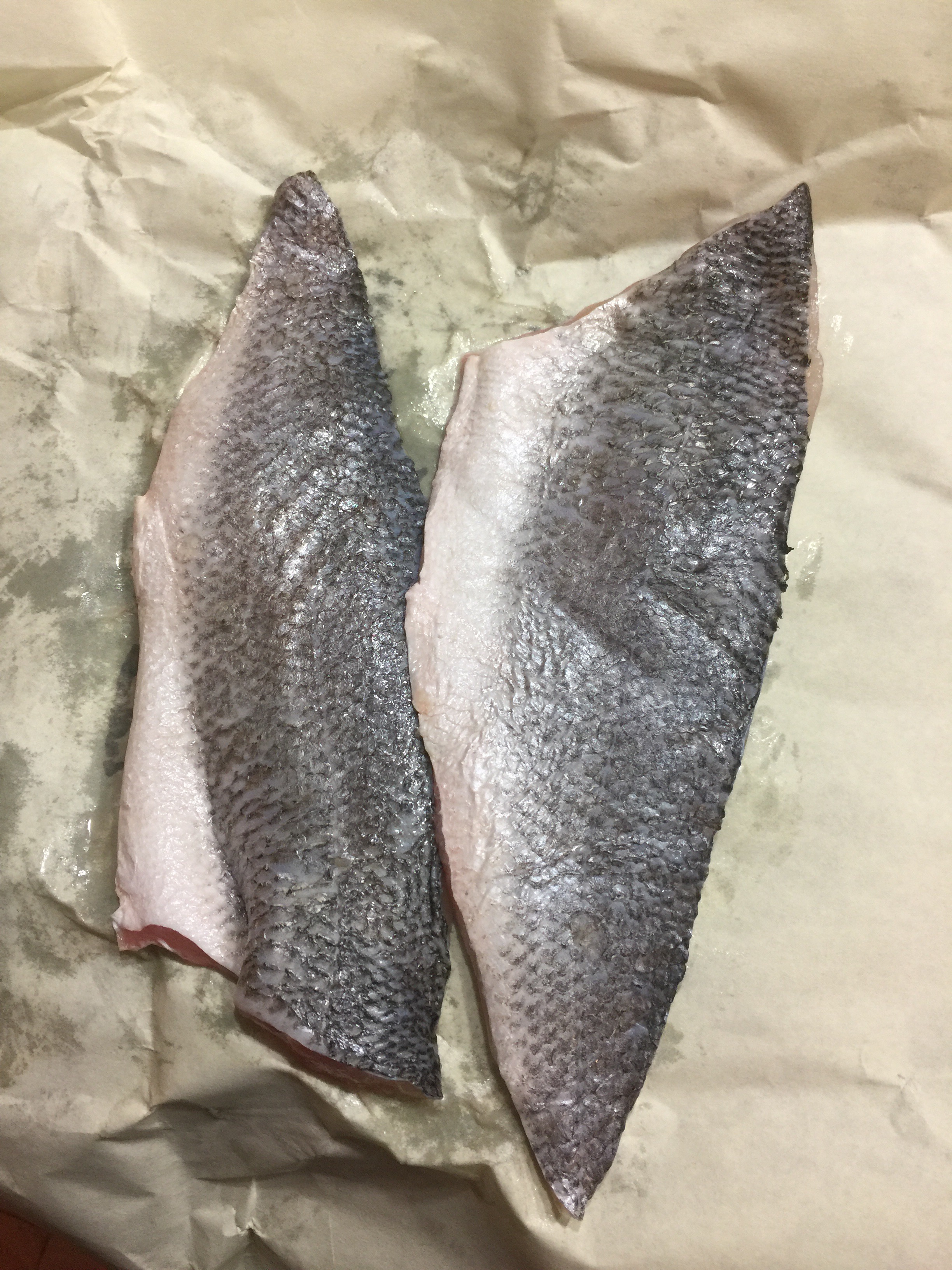 To dress the plate simply put the Paprika garlic aioli on the plate. Add the sweet potatoes on one side and the wilted arugula on the other side. Place the fillet on top of the sweet potatoes and voila!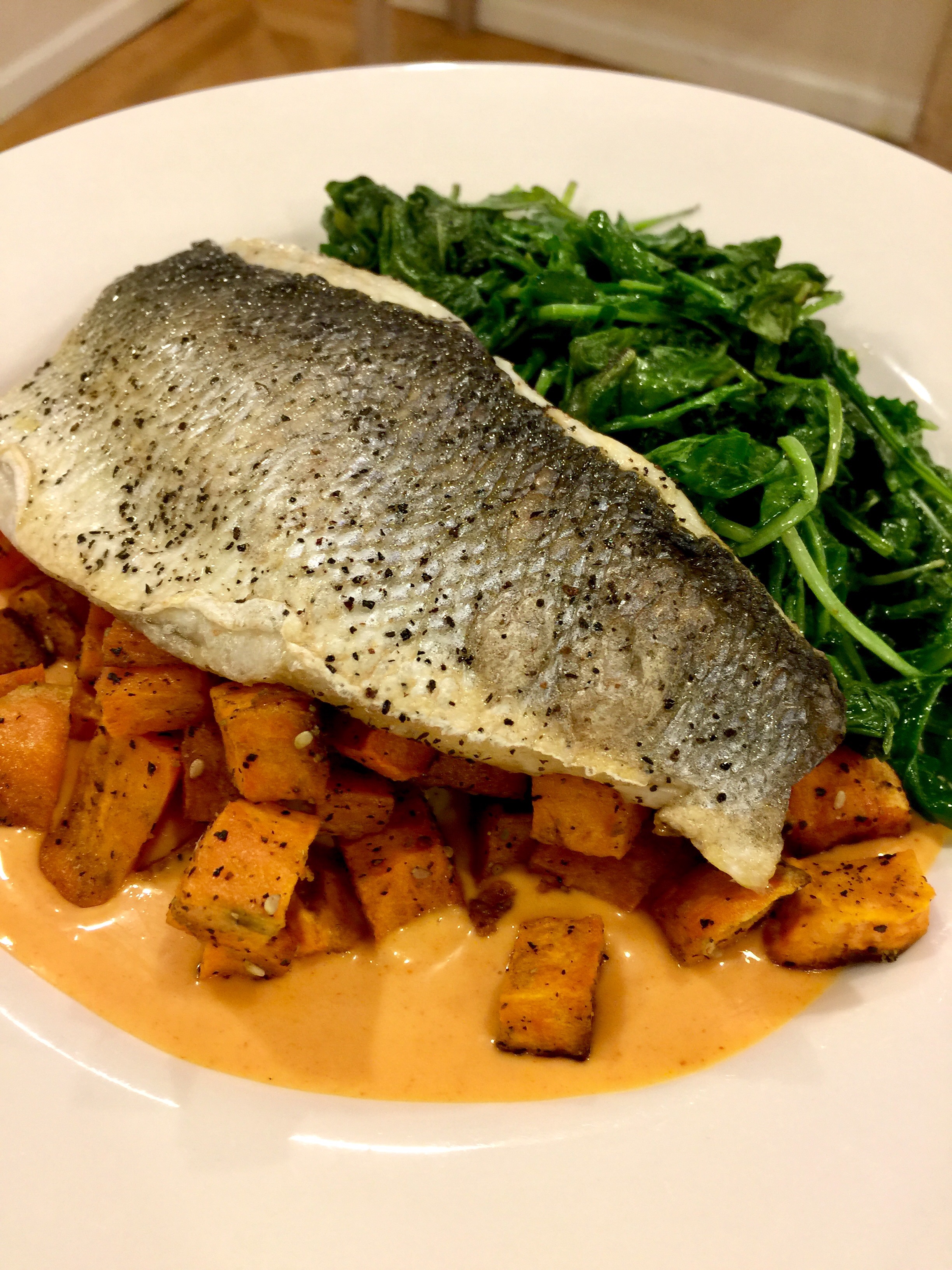 Enjoy guys!!