I haven't had veal in a long time, so I decided to buy veal chops for dinner. Veal isn't something I am obsessed about but enjoy it occasionally. There is this one restaurant in Paris called Mike's Delice that served veal and it was really good. I would always go there when I would shop in Le Marais. I decided to make a shallot and mushroom sauce for the veal and it came out so flavorful.
Yield: 2 Time: 20 minutes
Ingredients:
2 veal chops
2 sprigs of fresh thyme
1 tbsp of olive oil
1 shallot minced
1 box of mushrooms sliced
1 cup of white Pino Grigio wine
1/8 cup of water with 1 tsp of cornstarch
Salt and pepper to taste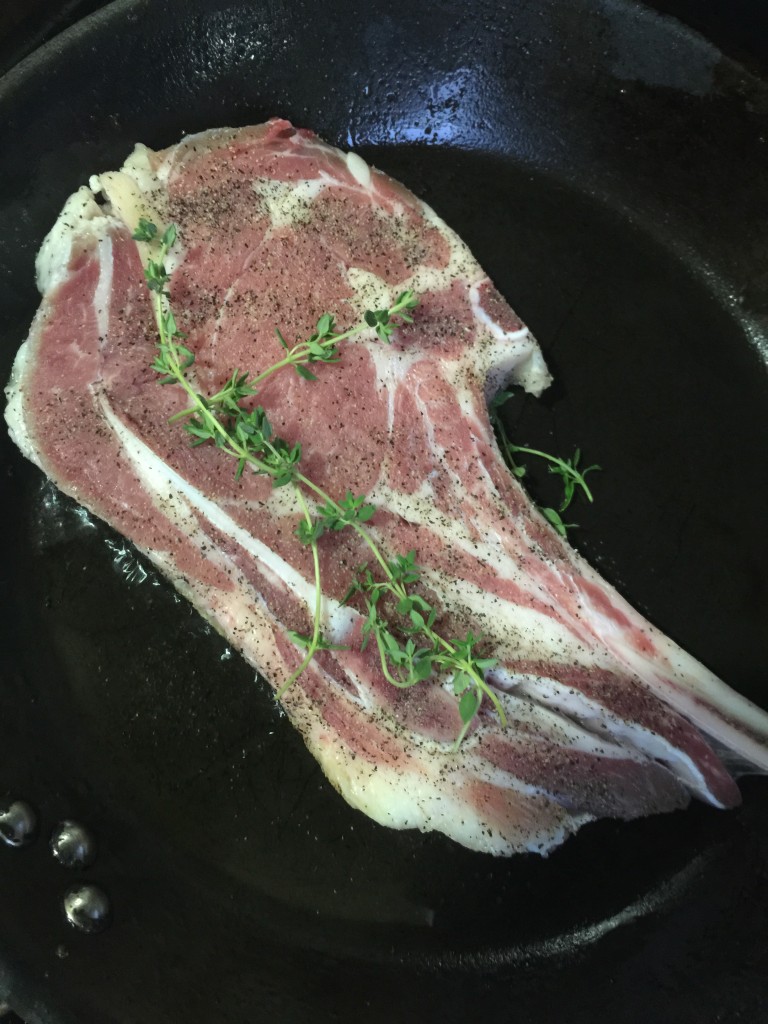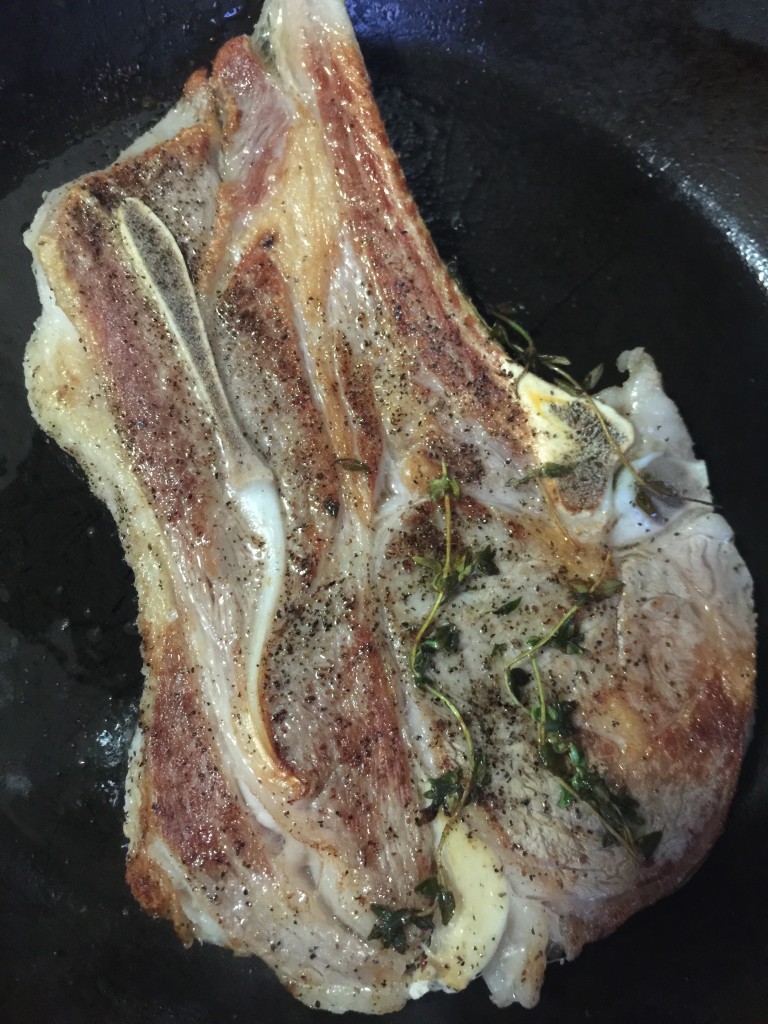 Directions:
Step one:
Preheat oven to 400 degrees. Season both sides of the chops with salt and pepper. Heat olive oil in a pan and sear one side, place the thyme in the pan on top of the veal chop and when one side is seared, sear the other side  (1-2 minutes on each side). Then place it in oven for 3-4 minutes.
Step 2:
In a different pan, fry the mushrooms for 2 minutes and then add the shallots. When the mushrooms and shallots are cooked, add the wine and the water with cornstarch and stir until the sauce thickens (about five minutes). Pour sauce over veal chops and serve.
I like how the wine and the shallots compliment each other in the sauce. I find that veal is a little more bland than other meats so it was really good to have a flavorful sauce to it. My husband really enjoyed it, so I guess I am going to make veal more often after all. 😉
Summary
Recipe Name
Veal Chop with Shallot and Mushroom Sauce
Published On
Preparation Time
Cook Time
Total Time