I'm almost positive that anyone who has gone to Le Marais, ordered the "Steak et Frites" on their menu. I love recreating meals form the restaurants I enjoy going to. You will see in my future posts all kinds of different recreations of restaurant meals. Although, I love eating out (shocking! I know!), there is nothing better than a homemade meal that feels like restaurant quality. You will probably skip the Thursday night outings and rather eat at home after you try this recipe.
Yield: 2 Time: 30 min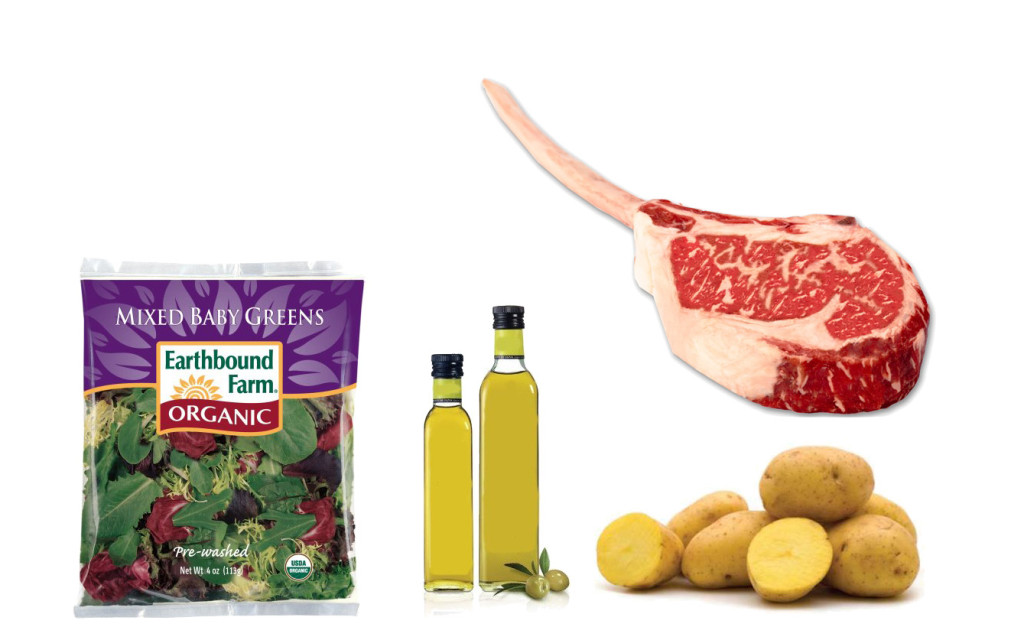 Ingredients:
2 long bone rib steaks
5 Yukon gold potatoes
one package of mixed greens
regular oil and olive oil for frying
2 whole cloves of garlic and thyme (optional)
dressing ingredients:
1/4 balsamic vinegar
1/3 cup of olive oil
2 tbsp of sugar
1 tsp of dijon mustard
1 crushed garlic
salt and pepper to taste
Step 1:
Heat regular oil in pan. Cut potatoes the way you prefer (I enjoy mine thick), and start frying. In order for the inside to melt and the outside to stay crunchy, I fry my fries on medium high for 1 minute and then turn on medium for 5 minutes.
Step 2:
Preheat oven to 350 degrees. In a pan heat ¼ of a cup of olive oil. While the oil is heating, season steak with salt and pepper. When the oil is hot start searing the steak. For extra flavor I add two whole cloves of garlic and thyme to the pan. Make sure they are seared on both sides, and then put steaks in oven for 6-8 minutes. While the steak is in the oven mix the dressing ingredients in tupperware and set aside.
Step 3:
place steak, fries, and mixed greens on serving plate and drizzle the dressing over the salad.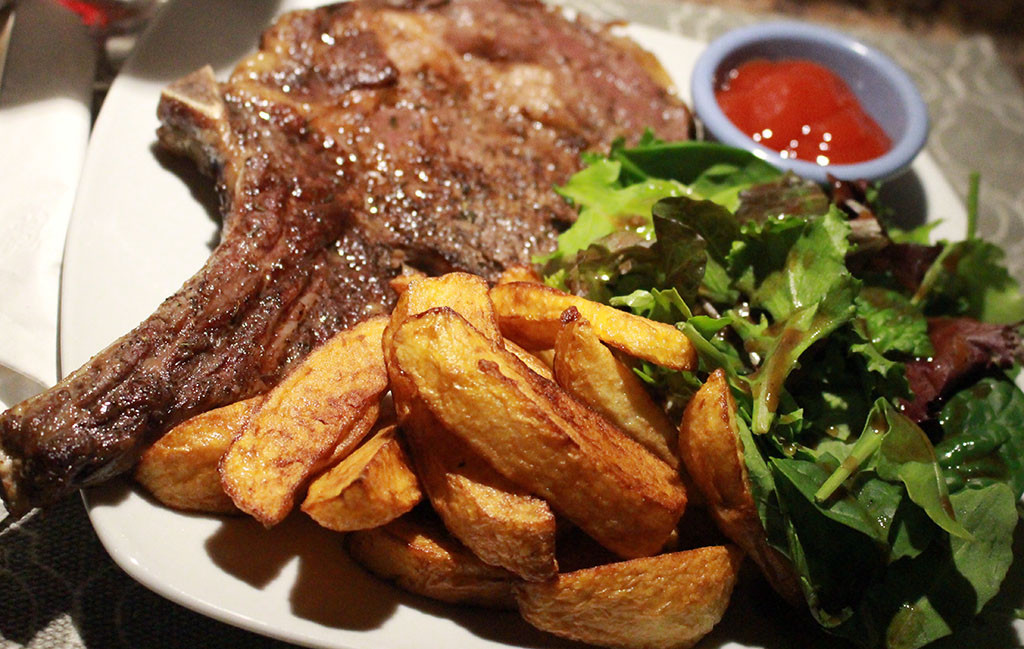 Hello homemade dinners and goodbye night outs!
This dinner will become one of your favorites after you try it one time. Invite friends over and make them this meal. It is perfect because they will feel like eating out at a restaurant, when it is just homemade steak and fries. Enjoy!
Summary
Recipe Name
Published On
Preparation Time
Cook Time
Total Time
Average Rating





Based on 10 Review(s)