Today there are probably thousands of sites with recipes fort the Superbowl, so I decided to stay clear from the sticky, sugary meatball and chicken recipes. I thought it would be fun to have beef sliders with corn-dogs. It was so easy and fun because I had my petits pains already baked and frozen, so all I had to do was grill the beef burgers and deep fry the corn dogs. I also have a homemade basil dip recipe that you can use for your sliders.
Yield: 6 Time: 30 minutes
Ingredients:
6 homemade petits pains
1 pound of ground beef
1 avocado
6 hot dogs cut in half
2/3 cup of corn meal
1/3 cup of flour
1 tsp of salt
1/4 cup of sugar
2 tsp of baking powder
1 egg
1/2 cup of soy milk, rice milk or water
Oil for deep-frying
Salt and pepper to taste
Cake pop sticks
Basil dip:
1/4 cup of chopped fresh Basil
2 tbsp of mustard
1 tbsp of lemon juice
1/4 cup of mayonnaise
Salt and pepper to taste
Directions
Step one:
Preheat oven to 400 degrees. Make six balls of the ground beef and flatten it a little bit so it is around 2 inches in diameter and 1 inch thick. Season the sliders with salt and pepper and put it in a foil pan and in the oven for 15-20 minutes. ( I used to grill it in a pan and always ended up with a pan that was impossible to wash and the beef tended to shrink so I decided to do it in the oven and it is so much better)
Step 2:
While the sliders are grilling in the oven, heat oil in a pot until 375 degrees. In the meantime, mix the corn meal, flour, salt, sugar, and baking powder. Then add the egg and soy milk and combine until smooth. Pat the hotdogs dry and dust it with flour so the batter can stick. Insert the sticks halfway through the hot dog and dip the hot dog in the batter so it is all covered in the batter. Deep fry the corn dogs for 3-5 minutes until golden brown. Set aside on paper towel.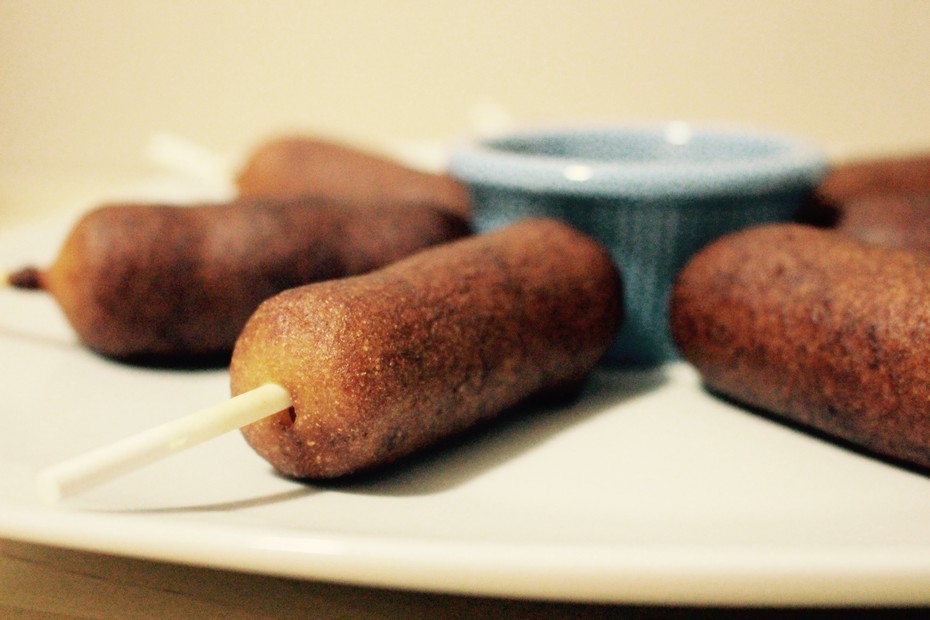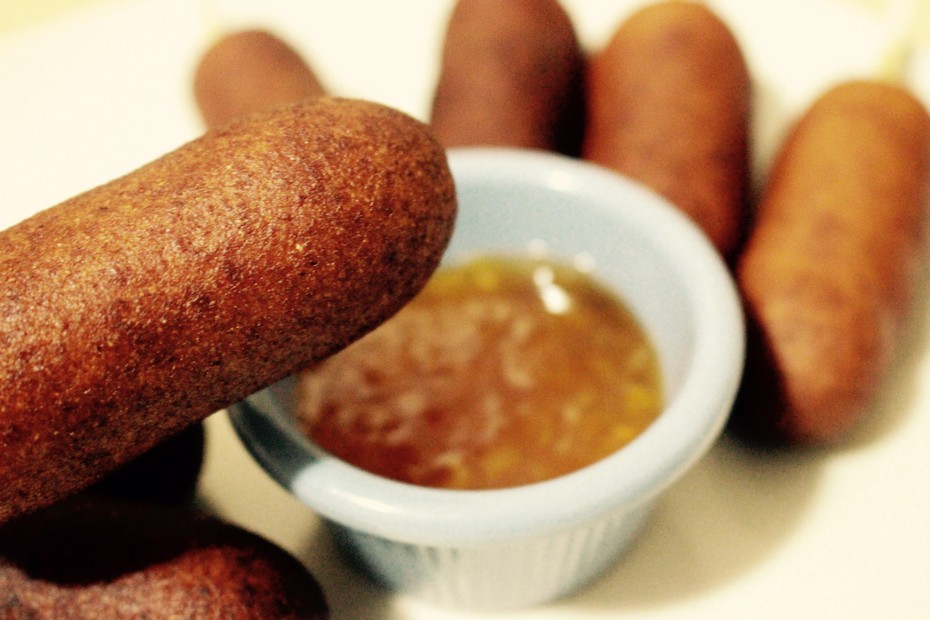 Step three:
Combine all the basil dip ingredients until smooth. Put a spoonful of the dip on each roll add the burger, slices of avocado and the bun is done. All you have to do now is hold yourself from eating everything.
Go Patriots and Seahawks because I'm not really into football…or any type of sport… Although i do like to cheer for any team that wins and scream when everyone else does 🙂 I do enjoy the Superbowl ads so i guess that counts for something
Summary
Recipe Name
Sliders and corn-dogs perfect for the Superbowl
Published On
Preparation Time
Cook Time
Total Time
Average Rating





Based on 2 Review(s)