When I usually make couscous I make it with couscous sauce which is a lot of vegetables and meat cooked in a pot of water and spices. I tend to get bored of a typical meal so i decided to make a lamb Tajine. A Tajine is similar to a stew but used to be cooked differently. A Tajine has its famous spices and is usually cooked with dry fruit or nuts. This lamb Tajine is really good. It has a hint of ginger and cinnamon and the lamb is so soft. It is a perfect combination with couscous.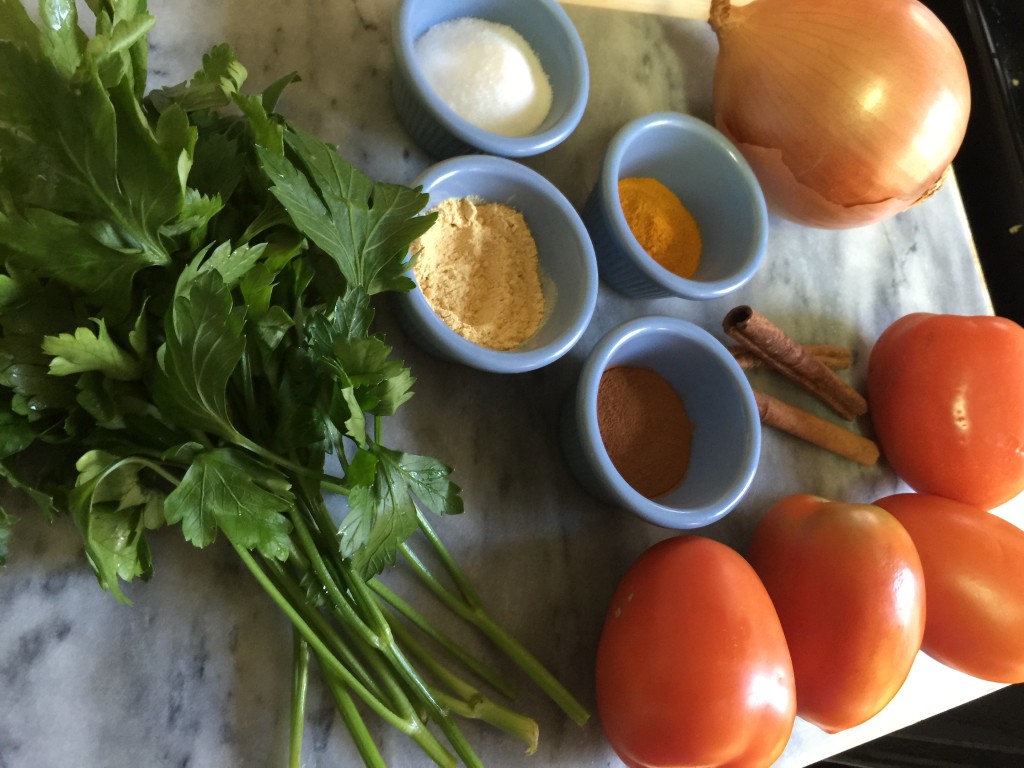 Yield : 6   Time: 1 hr
Ingredients:
2 lbs. of Lamb stew
4 tomatoes peeled and quartered
1 big onion halved and thinly sliced
1 tsp of Turmeric
1 tsp of Cinnamon powder
3 cinnamon sticks
1 1/2 tsp of Ginger
2 tbsp of Sugar
Salt & pepper
Olive oil
Parsley for garnish
Directions:
Step 1:
Heat a pot with some olive oil. Dry the pieces of meat so that they sear well. Sear both sides until browned and set aside ( when you have too much meat don't crowd them, sear half first and then the other half). Add the sliced onion and sauté until transparent and lightly brown.
Step 2:
Add the meat, and then the spices, stir and fill the pot with water until it reaches the meat. Place the tomatoes on top and cover for 45 minutes on medium. ( if the meat isn't soft yet keep it on for a bit longer).
Step three:
Cook couscous according to package directions. I used chicken stock instead of water. for 6-8 people, use two boxes.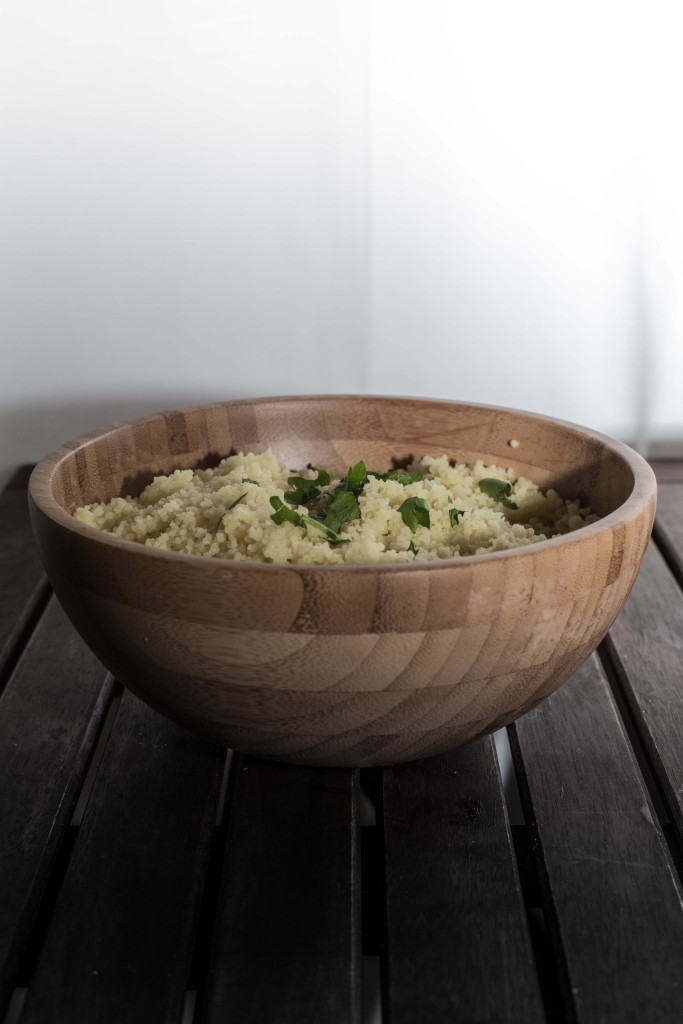 You taste the warmth when you eat this meal. I make this whenever I am home and I want to feel cozy and warm. It is like you traveled to morocco  and came back.  This meal is easy to make and definitely easy to please. Enjoy!
Summary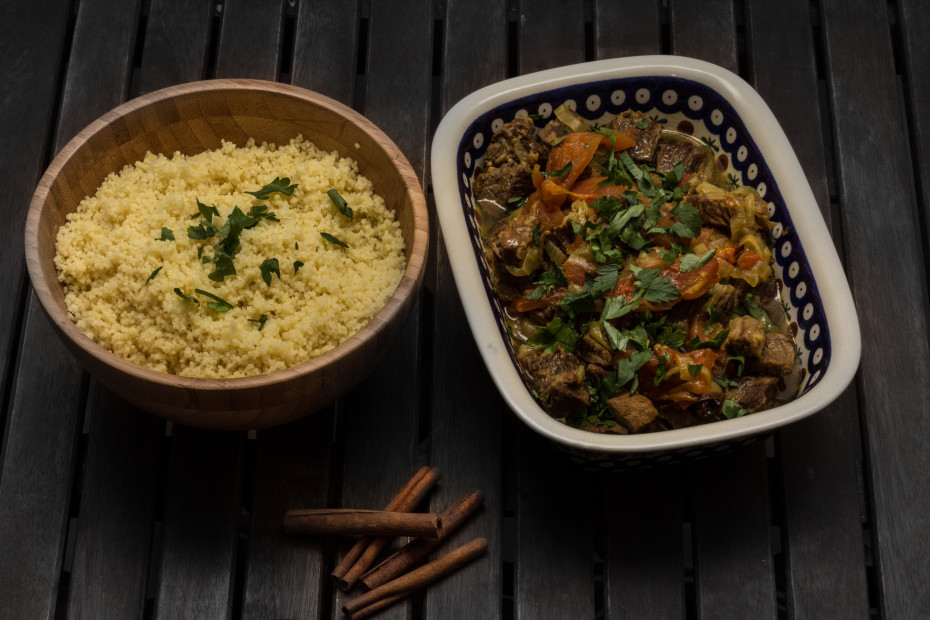 Recipe Name
Lamb Tajine with Couscous
Published On
Preparation Time
Cook Time
Total Time
Average Rating





Based on 4 Review(s)