I know I know, baguette is made for a morning breakfast. But everyone knows how to toast baguette and spread butter and jam on it. That is just too simple. I, on the other hand would love baguette with honey dijon chicken. I mean, who wouldn't?
Yield: 2  Time: 30 minutes
Ingredients
2 homemade french baguettes
3 boneless chicken breasts
1/2 cup of dijon mustard
1/2 cup of honey
1 tsp of paprika
1 tsp of dry basil
1 tsp of dry parsley flakes
1/2 package of mixed greens
Olive oil
1/2 of a lemon
Salt and pepper to taste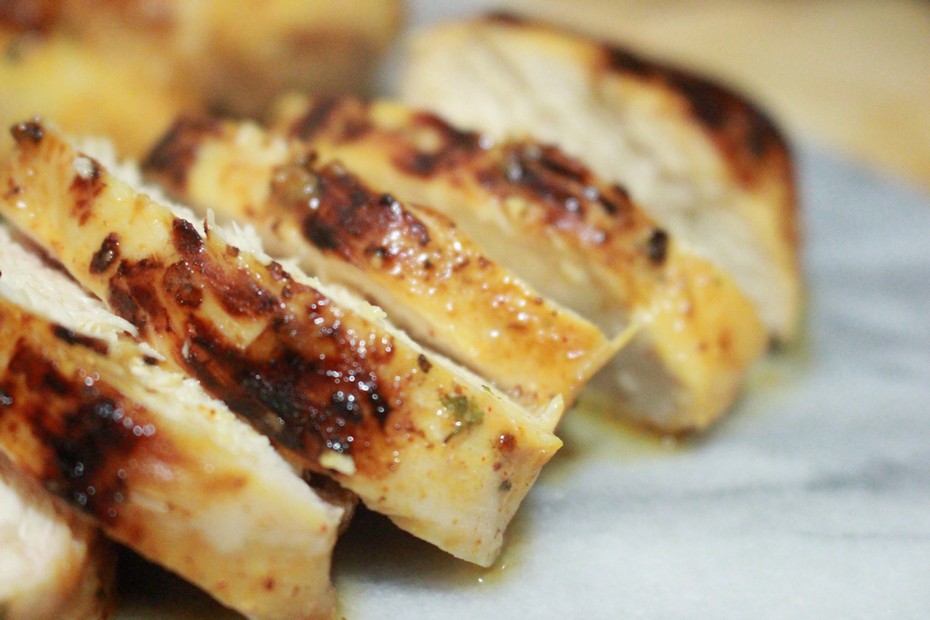 Directions:
Step 1:
Preheat oven to 350 degrees. Mix the mustard, honey, paprika, basil, and parsley in a bowl. Use half the mixture to coat the chicken breasts. Set aside to marinate.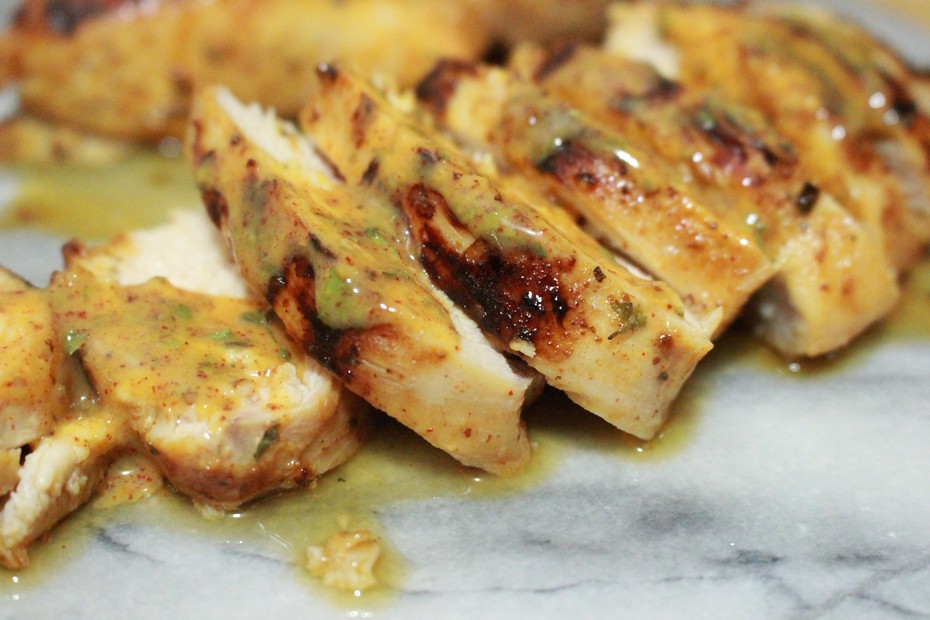 Step 2:
In a separate bowl, drizzle the mixed greens with olive oil. Add the juice of 1/2 a lemon, and salt and pepper to taste.

Step three:
Heat some olive oil in a pan. Take the chicken breasts and grill each side for about 3-5 minutes. Then, place the pan in the oven for about 10 minutes. Remove the chicken breast from the oven. Slice the chicken breasts and pour the rest of the honey dijon sauce over the chicken. Place the mixed greens in the baguette and top it with the chicken.

This is a sandwich you will want to make everyday, so stock up on those homemade baguettes, or else you won't have any left for morning toasts. 😉
Summary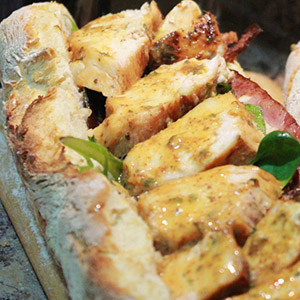 Recipe Name
Honey Dijon Chicken on a Baguette
Published On
Preparation Time
Cook Time
Total Time
Average Rating





Based on 2 Review(s)