First comes baguette then comes croissant 🙂 . I finally made my own butter croissants, well I made them in cooking school but they were non dairy so it doesn't count. It's not that it's hard to make them, it's just that I always knew that there were a lot of steps to it, so I just gave up. I decided to make them, and it was worth it. I can tell you this, it really feels magical when you make a dough and end up with 81 layers just by folding it a couple of times. I felt so accomplished I will probably do this many more times. This is a recipe with a couple of ingredients, easy to make, and just a lot of steps but totally worth it!
Yield 30 croissant
4 cups of flour
1/4 cup of sugar
2 tsp of salt
1 and 1/4 cup of milk
1 tbsp and 1 tsp of dry yeast
2 sticks of softened butter
1 egg

Step one:
Mix the flour, sugar, salt, milk, and yeast in a bowl. Place the dough on a lightly floured surface and kneed it until a dough forms. Cover it with plastic wrap and leave it in the fridge overnight.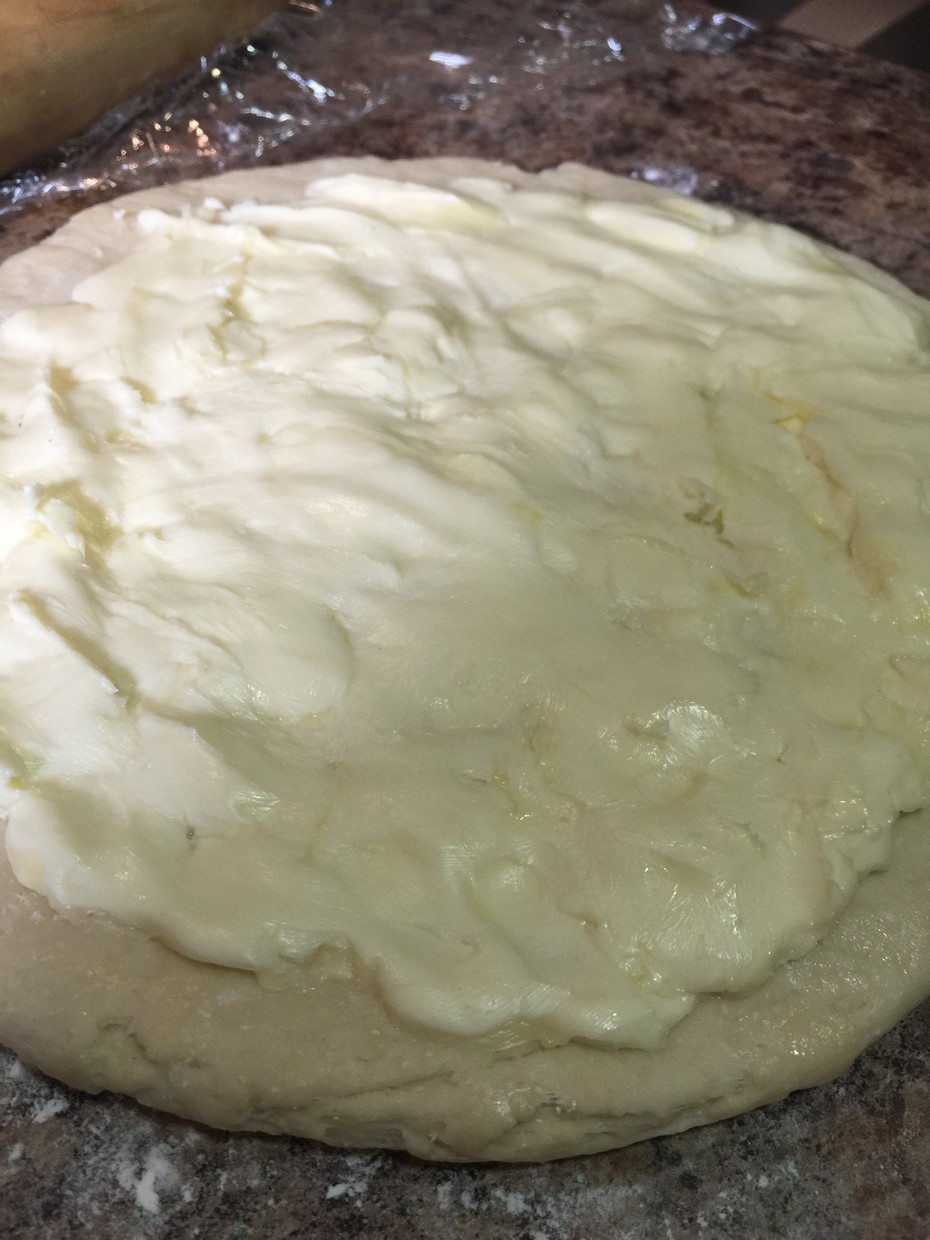 Step two:
Roll the dough into a circle and place butter on top ( it's like making a pizza but instead of the cheese its butter lol) . Fold each side towards the inside until it resembles a rectangle and no butter is shown, then lightly roll it out and fold it in three ( this process will be repeated so the layers keep multiplying by three) . Cover it with plastic wrap and keep it in fridge for at least 15 minutes. Repeat process another two times. ( 3x3x3x3 = 81)
Step three:
Cut the dough into three parts and then roll it out until it is approximately 1/8 of an inch thin. Cut out triangles  and slit the end with a knife so it is easier to roll. Lightly brush it with water so it sticks when rolling ( you don't have to ). And let it rise in a warm place till it is doubles in size. Then preheat oven to 350 degrees, brush the croissants with egg wash and bake for 18-20 minutes or until the croissant are lightly browned and crispy.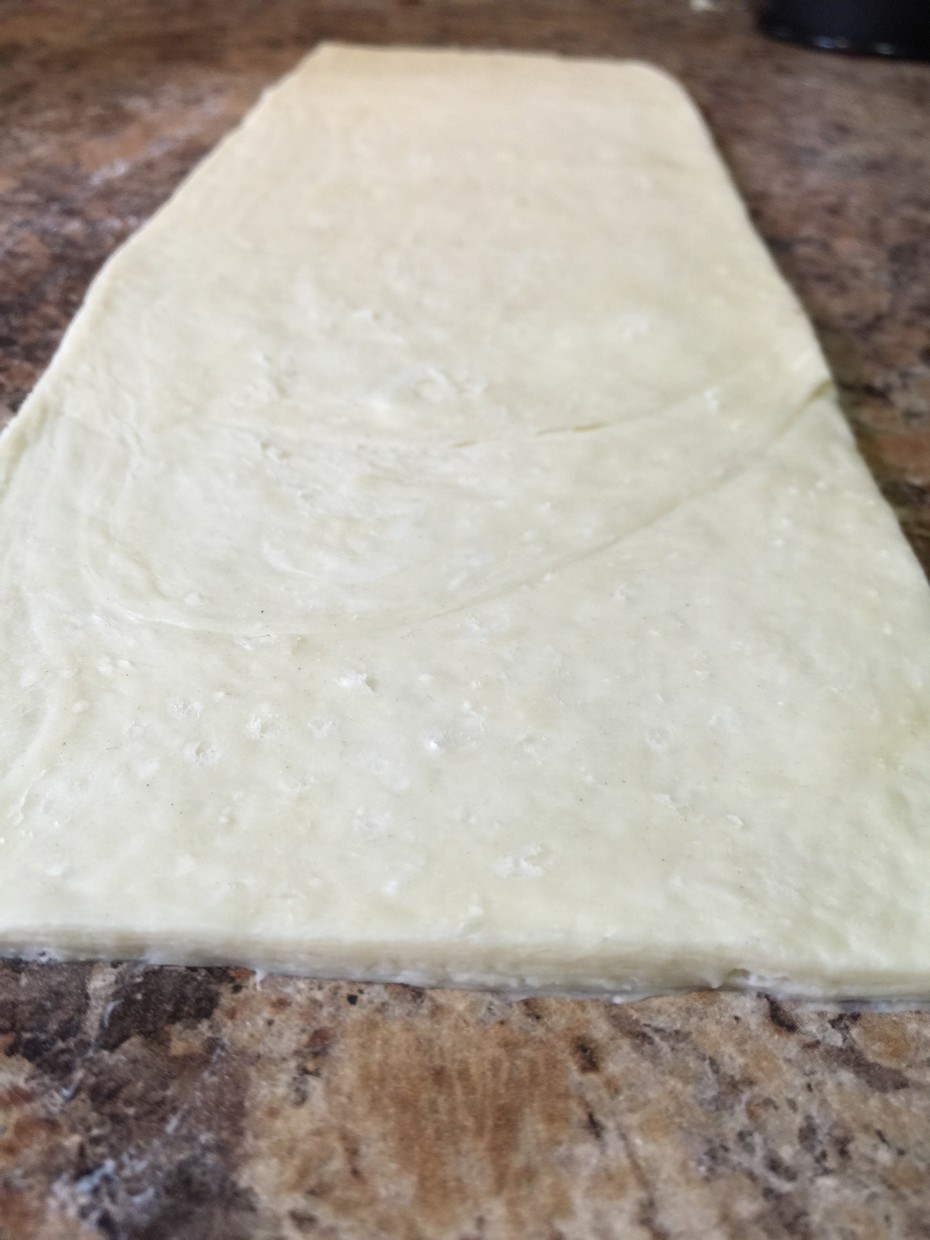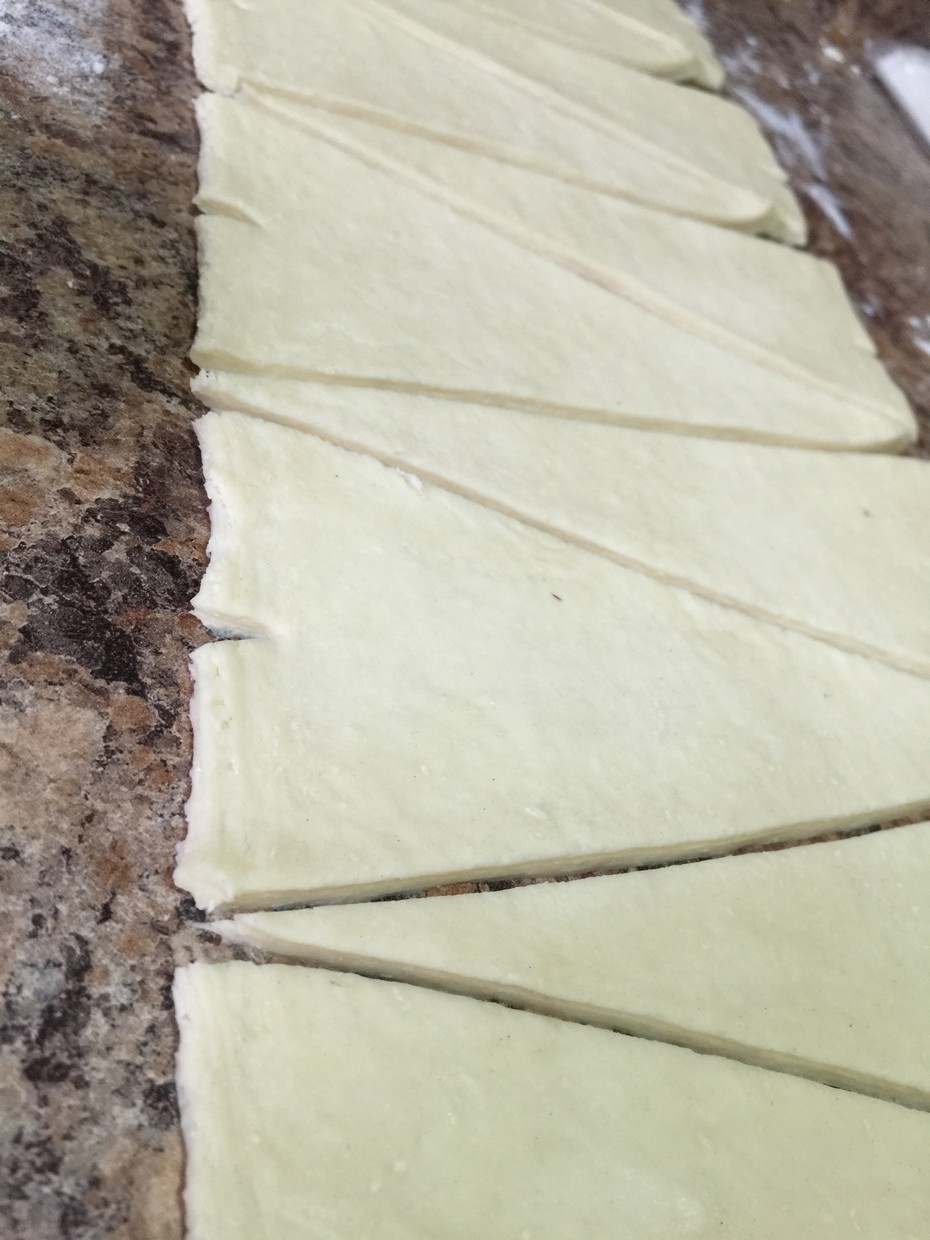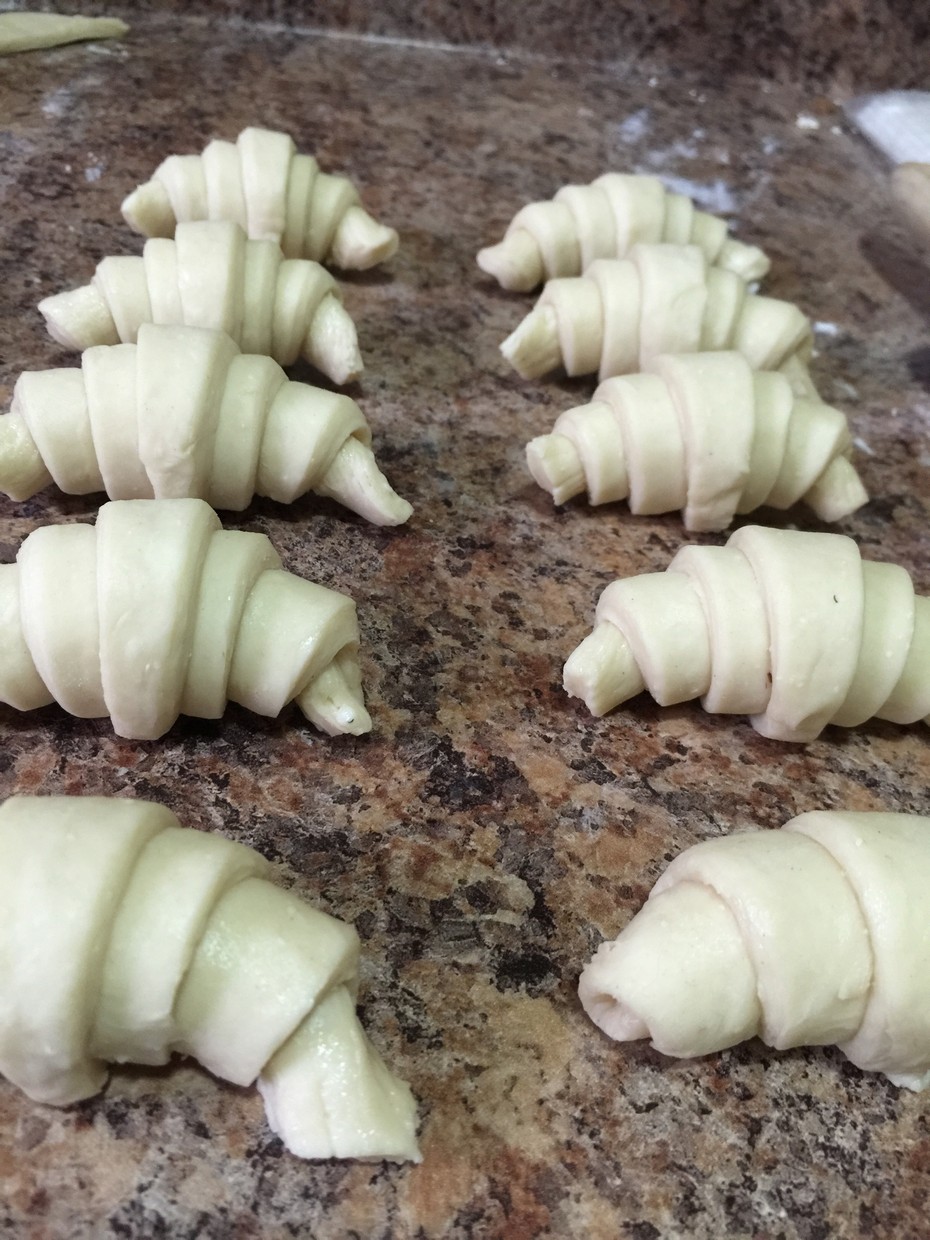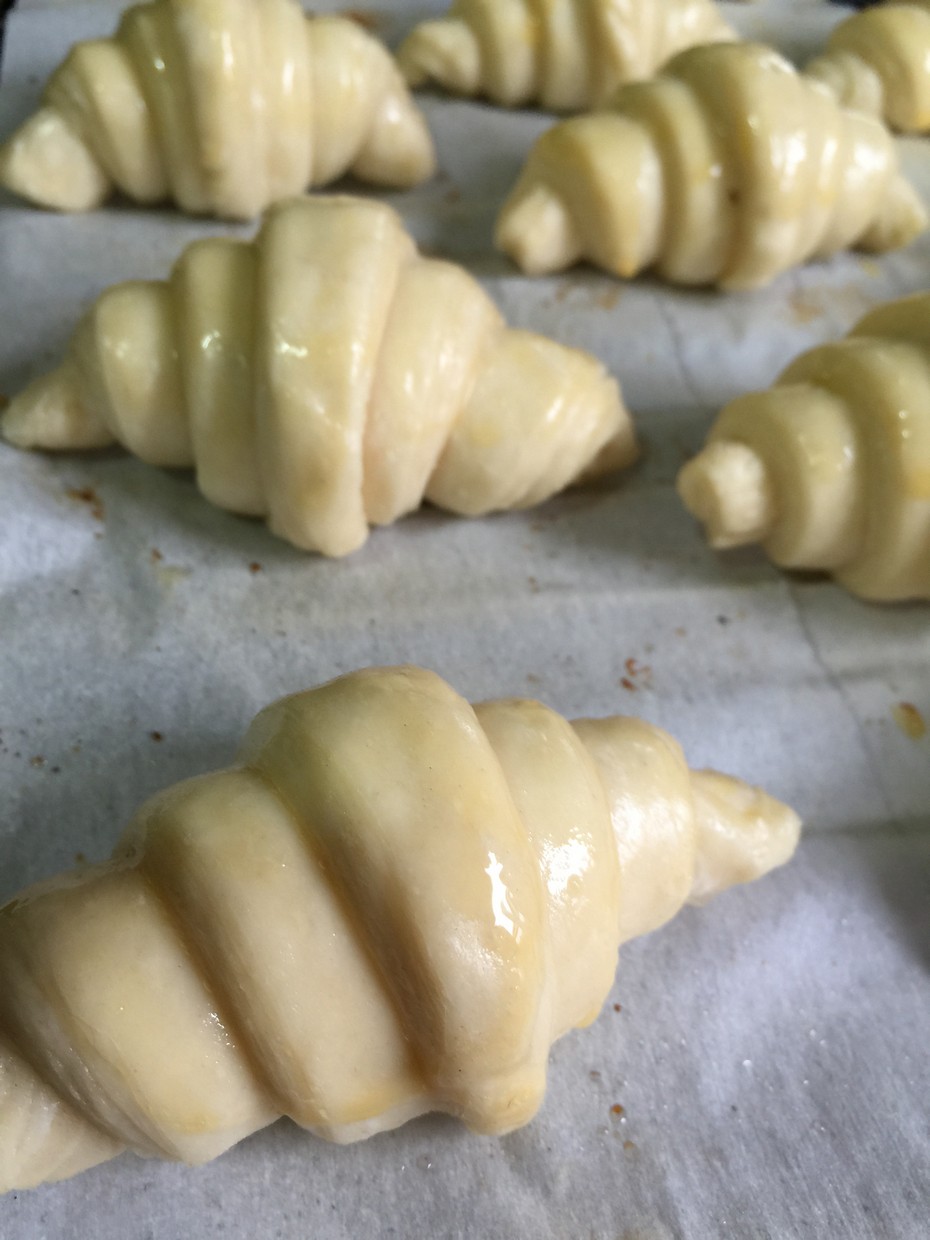 People make so many recipes that are way more complicated then this because there are not a lot of steps . This is a really easy recipe. I made the dough late at night and then the next morning it seemed like the easiest recipe to do. The house will smell like a french pastry shop and the croissants will be gone before you know it. If you don't want to bake everything you can form it and freeze or you can roll the dough out and freeze it like the way you buy it in the store.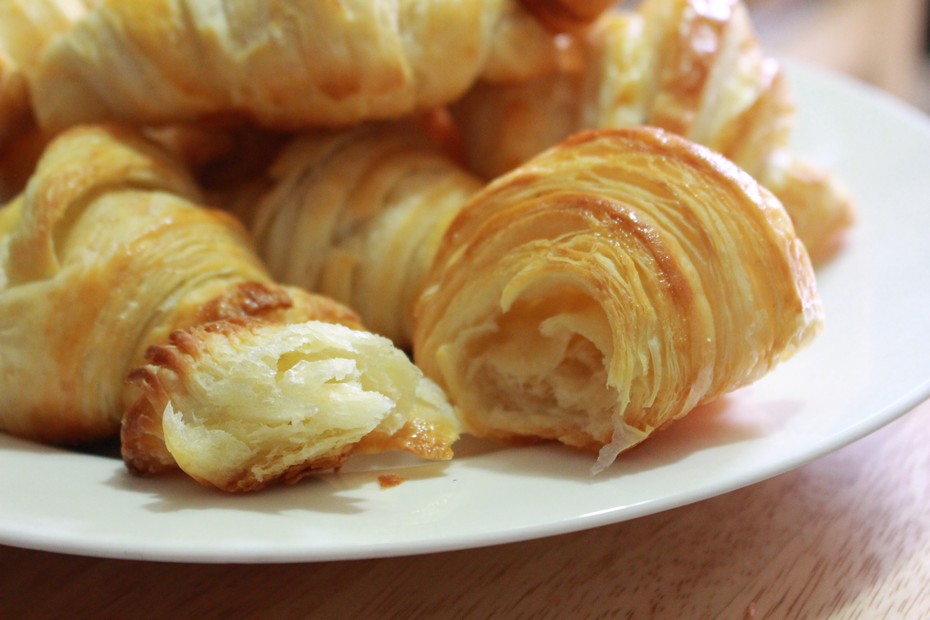 In addition I made pain au chocolat and it was really good. I will show you a photo of what I did! I hope you make it! And enjoy!
Summary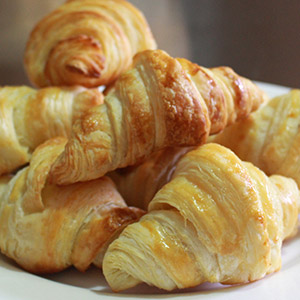 Recipe Name
Published On
Preparation Time
Cook Time
Total Time
Average Rating





Based on 4 Review(s)