When I make a lamb roast I usually keep it simple because lamb itself has so much flavor, and when I make a beef roast I like having a caramelized bbq sauce with it. So I decided to combine the both and make a lamb roast with a homemade caramelized bbq sauce. The combination of the lamb flavor with the sauce will make you want to eat the whole roast ( I'm serious!). But let's not forget the asparagus. The good thing about the asparagus is that you don't have to serve it hot because of the cold mouth watering tarragon sauce. This meal is so good. You wont disappoint any of your guests, and the best part? It is so easy to make.
Yield: 6 Time: 2hrs and 30 min
Ingredients:
One lamb roast (3.0 lbs)
1/2 cup of bbq sauce
1/2 cup of ketchup
1/2 cup of brown sugar
2 crushed garlic cloves
2 bundles of asparagus
1/2 shallot minced
1 tbsp of dijon mustard
2 tbsp of mayonnaise
2 tbsp of white wine vinegar
1 tbsp of fresh minced tarragon
Olive oil
Salt and pepper to taste
Step one:
Preheat oven to 350 degrees. In a bowl mix together the bbq sauce, ketchup, brown sugar, garlic, and salt and pepper to taste. Pour over the lamb and cook covered for 2 hrs.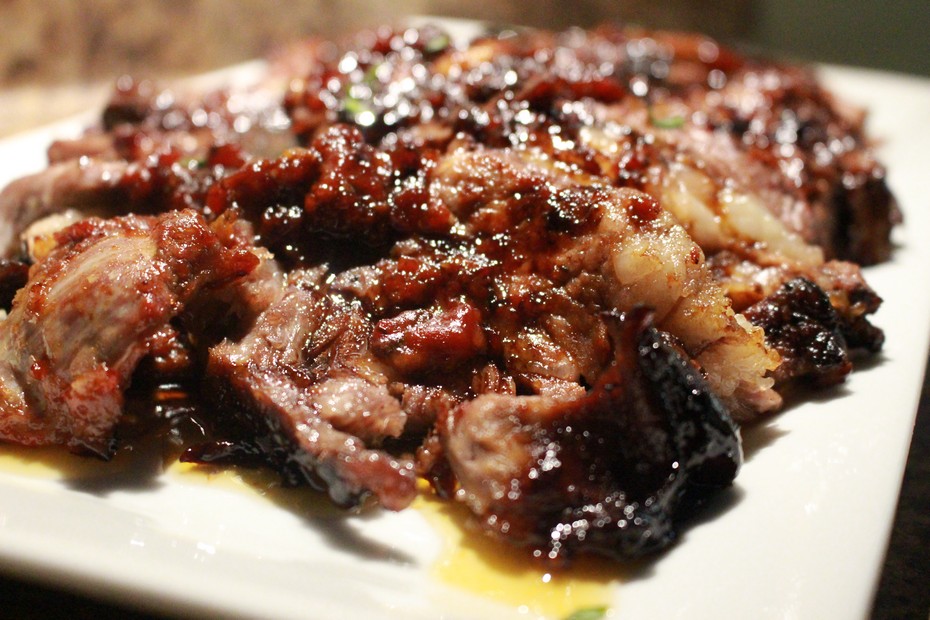 Step two:
In a different bowl combine the minced shallot, dijon, mayonnaise, white wine vinegar and tarragon. Put the bowl in the fridge. Put the asparagus in a foil pan and drizzle olive oil, salt and pepper. Set aside.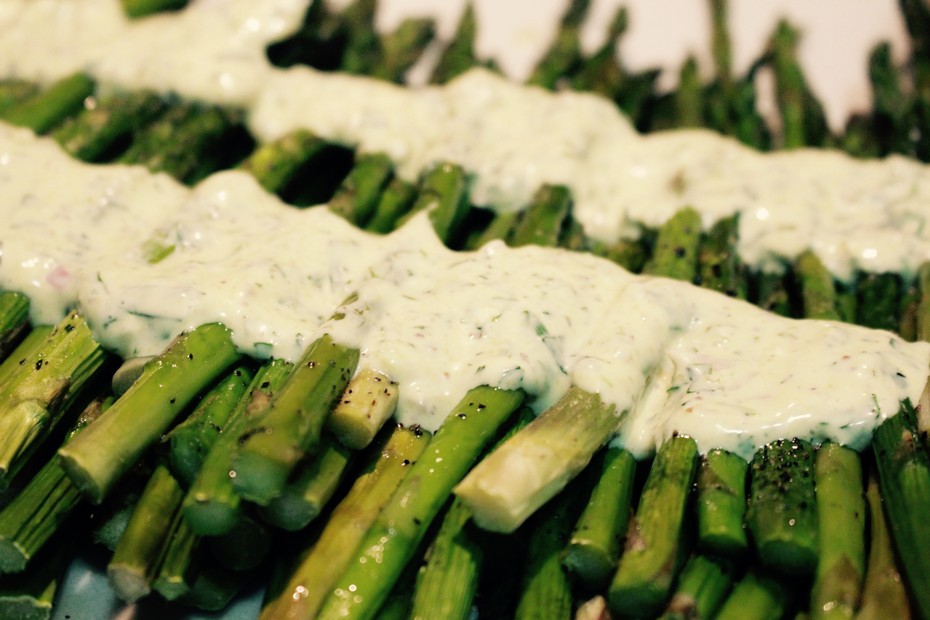 Step three:
When the lamb is cooked, set aside to cool so you can slice it afterwards. Turn the oven on 425 degrees and roast the asparagus for 15 minutes. Slice the lamb and put it in the same pan you cooked it in. Pour the sauce over and roast it in the oven for 5 minutes so the sauce caramelizes a little.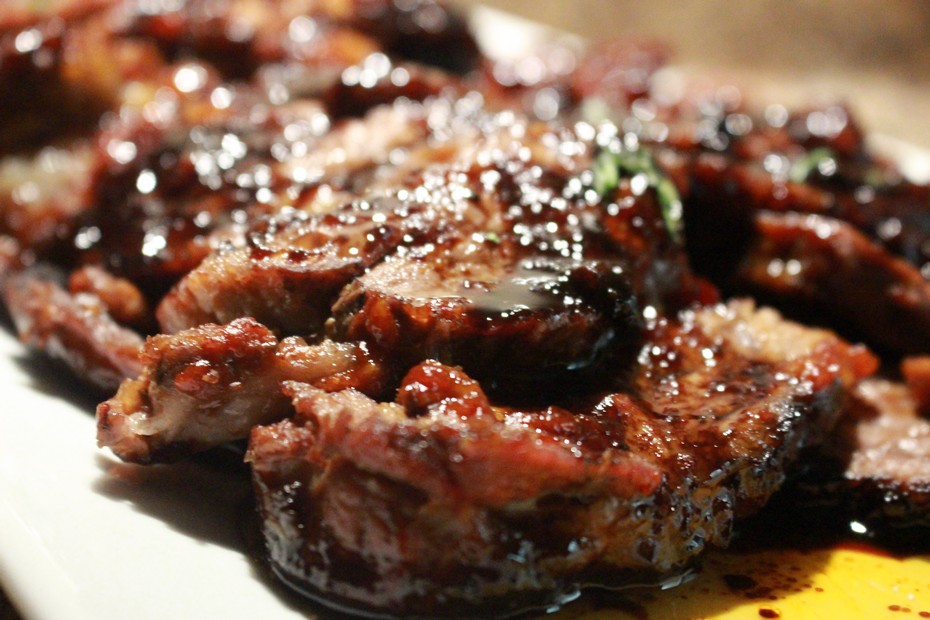 Serve this dish with rice or potatoes or anything you want actually. When you serve the asparagus you can leave the sauce on the side or you can pour it over the asparagus. This meal is extremely good so beware! And enjoy!
Summary
Recipe Name
Caramelized lamb with roasted asparagus and tarragon sauce
Published On
Preparation Time
Cook Time
Total Time
Average Rating





Based on 2 Review(s)