I've been wanting to make a good crostata (galette) for a while now, so I decided to come up with one on my own. I love apple tarts and crostatas are so easy to make, so I decided to combine the both. I made this recipe at my mother in laws and she didn't have an apple so I used a peach she had and it came out delicious. You can really use any fruit you would want to cook with..The almond cream makes the crostata so good and full of flavors. I decided to name this an apple crostata although any fruit for the title can work 😉
Yield: 8-10  Time: 1hr30
Ingredients:
Dough:
1 1/2 cup of flour
2 tbsp of almond flour
1 tbsp of powdered sugar
2 tbsp of sugar
1/2 tsp of salt
10 tbsp of butter (or margarine)
3 tbsp of cold water
Almond cream:
3 tbsp of butter (or margarine)
1/2 cup of powdered sugar
1/2 cup of almond flour ( grind almonds if you can't find almond flour)
2 tsp of cornstarch
1 egg
Topping:
One apple (any fruit) cored and sliced
Apricot jelly ( optional)
Egg wash
Dough:
Mix the flour, sugar, powdered sugar, salt, almond flour in a bowl. Add the Margarine in pieces and mix by hand until crumby. Add the water and mix to form a dough. Flatten it and cover it, and chill in the fridge for 30 minutes.
Almond cream:
Beat the margarine and sugar until smooth and fluffy. Add the almond flour and cornstarch and beat until smooth, then add the egg and beat until creamy. Chill in the fridge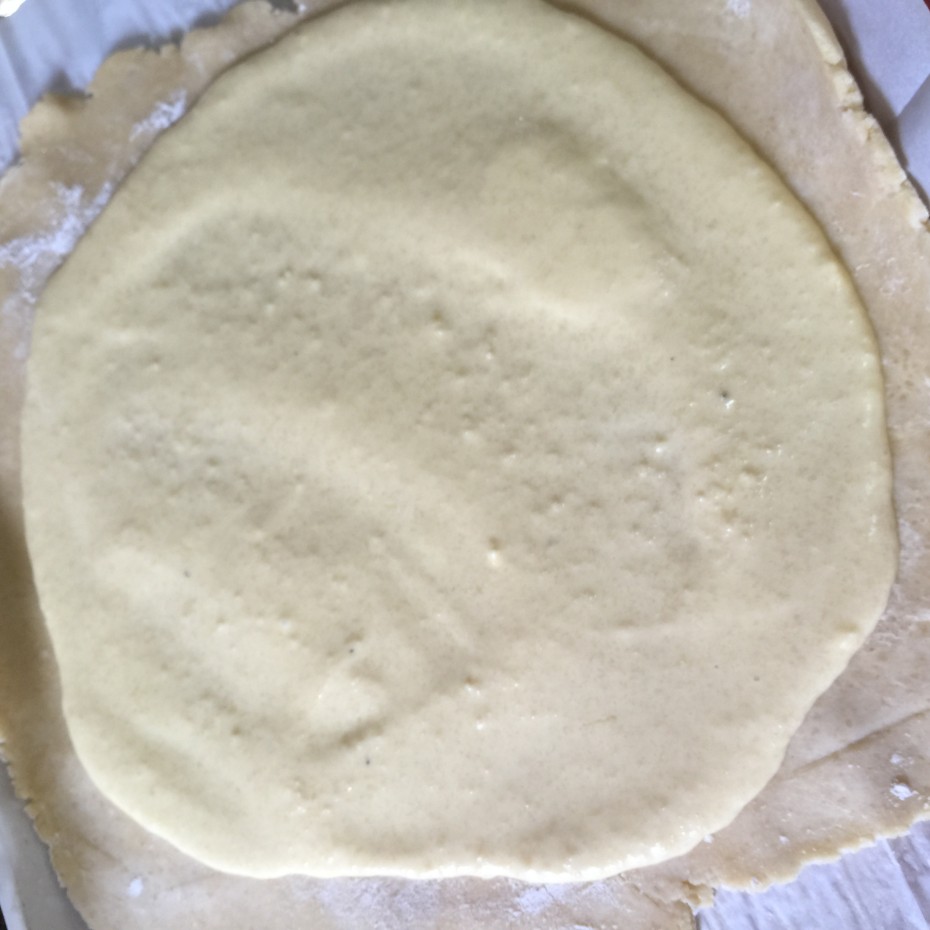 Preheat oven to 350 degrees. Roll the dough into a thin circle and place the dough on a sheet pan covered in parchment paper. Add the almond cream in the middle leaving an inch around the border. Add the slices of apples on top of the almond cream and fold the dough towards the middle to create a crostata. Make sure there is no holes and that everything is holding together. (Brush apricot jelly on the apples), and brush the dough with egg wash and bake for 45 minutes. ( don't cover the crostata when done, it will make the crust mushy).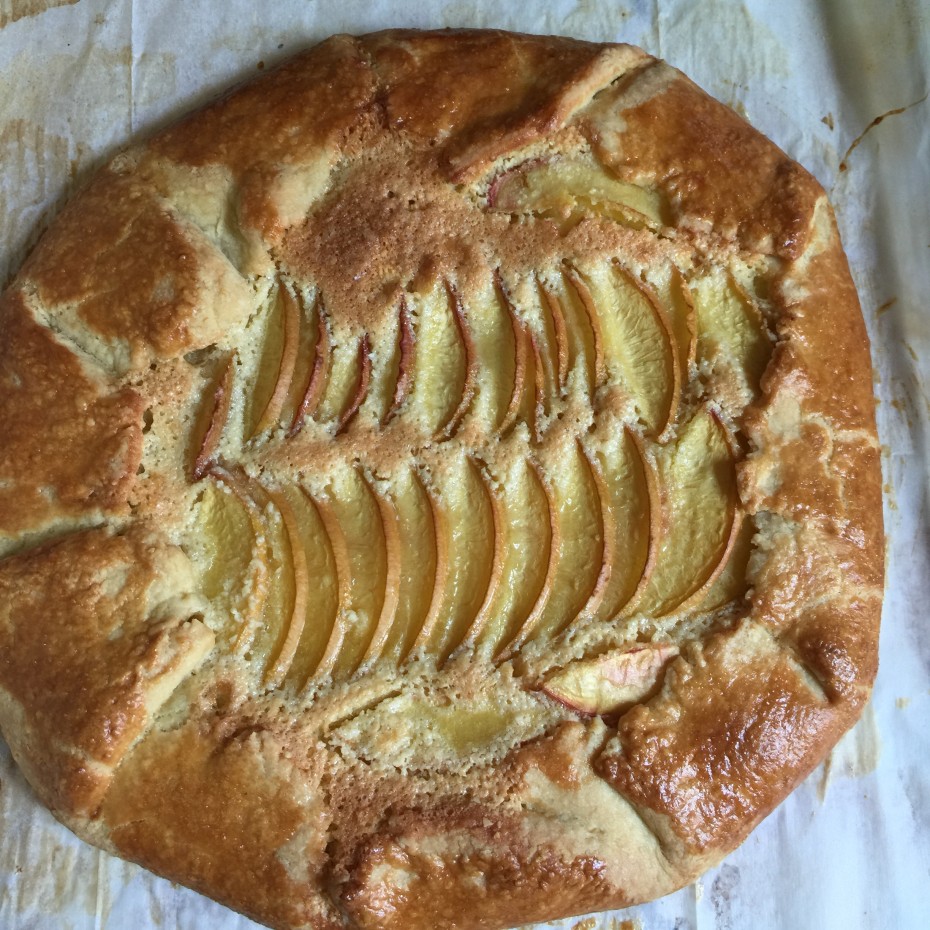 I know it seems hard to do ( or not lol) but it is so simple and easy to make. There are just three steps to it but they are very easy ones. I've made this many times before posting the recipe and it was always a hit. The crust is so crispy and balanced with the right amount of sugar. It is so good! Enjoy!
Summary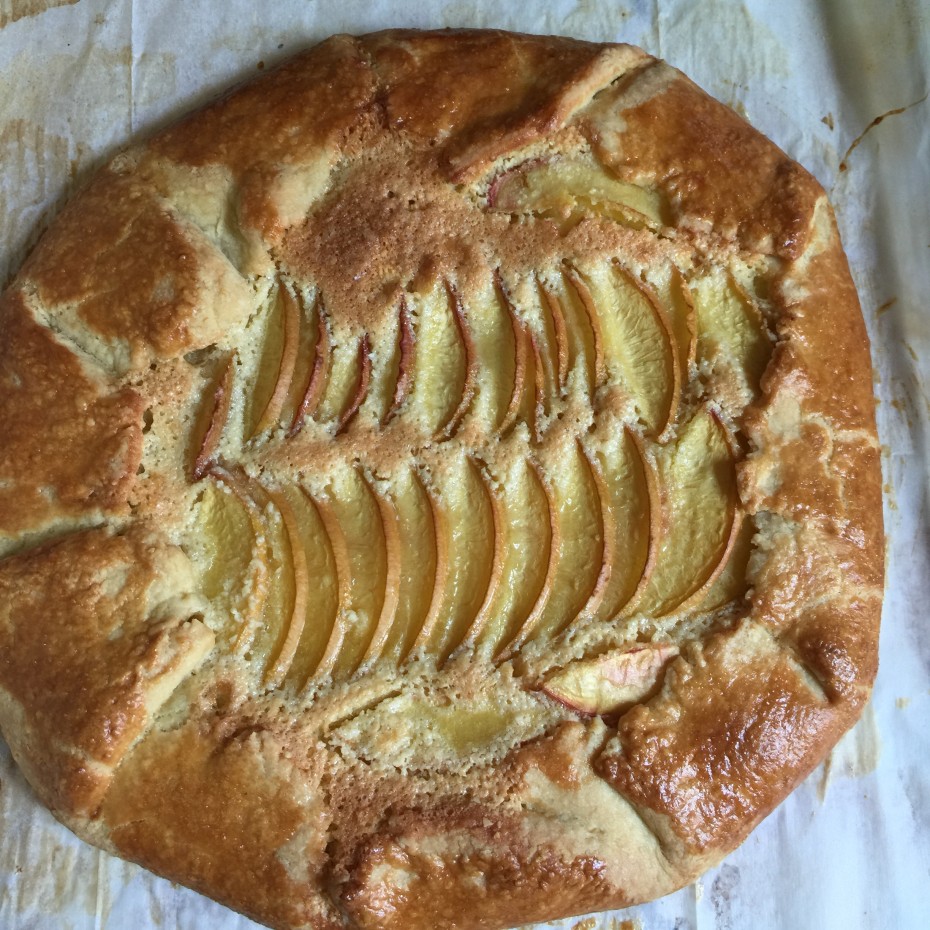 Recipe Name
Apple and Almond Cream Crostata
Published On
Preparation Time
Cook Time
Total Time
Average Rating





Based on 1 Review(s)